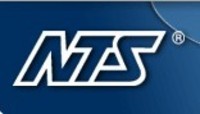 I am excited to join the team here at NTS Operations. We have terrific initiatives that we are implementing at both locations in Massachusetts, and I look forward to meeting our clients to share the many changes that will enhance our customer service
Boxborough, MA (PRWEB) October 7, 2008
National Technical Systems Inc. (NASDAQ: NTSC) (NTS), a leading provider of engineering services, announced recently the appointment of Chuck LaMarca to the role of General Manager of the Boxborough and Acton, Massachusetts facilities.
Chuck LaMarca joins NTS with more than 20 years of experience in management, manufacturing, engineering, sales and marketing at organizations in the construction products, electronics, automotive and marine industries. Most recently he held the position of Chief Executive Officer at Keller Companies, Inc. of Manchester, NH. Prior organizations include American Engineering Components, Applied Power Corporation, and Lockheed Corporation. Chuck holds a B.S. in Industrial Engineering from the University of Massachusetts at Lowell and has been a member of Vistage International, the world's leading executive training organization, for over seven years.
"I am excited to join the team here at NTS Operations. We have terrific initiatives that we are implementing at both locations in Massachusetts, and I look forward to meeting our clients to share the many changes that will enhance our customer service," noted Chuck LaMarca.
Dwight Moore, Chief Operations Officer for NTS, stated "The Boxborough and Acton facilities are instrumental locations for the NTS enterprise. We've seen fantastic growth in our EMI/EMC, environmental and power products offerings, and I am confident that Chuck will help bring us to a higher level of productivity and customer satisfaction."
Chuck LaMarca can be contacted at the Boxborough, MA location at 978-266-1001.
About NTS
National Technical Systems, Inc. is a leading provider of engineering services to the defense, aerospace, telecommunications, automotive and high technology markets. Through a world-wide network of resources, NTS provides full product life-cycle support, offering world class design engineering, compliance, testing, certification, quality registration and program management. For additional information about NTS, visit our website at http://www.ntscorp.com or call 800-270-2516.
The statements in this press release that relate to future plans, events or performance, are forward-looking statements that involve risks and uncertainties, including risks associated with uncertainties pertaining to customer orders, demand for services and products, development of markets for the companies' services and products and other risks identified in the companies' SEC filings. Actual results, events and performance may differ materially. Readers are cautioned not to place undue reliance on these forward-looking statements, which speak only as of the date hereof. The companies undertake no obligation to release publicly the result of any revisions to these forward-looking statements that may be made to reflect events or circumstances after the date hereof or to reflect the occurrence of unanticipated events.
"Safe Harbor" Statement under the Private Securities Litigation Reform Act of 1995: Statements in this press release regarding National Technical Systems' business which are not historical facts are "forward-looking statements" that involve risks and uncertainties. For a discussion of such risks and uncertainties, which could cause actual results to differ from those contained in the forward-looking statements, see "Risk Factors" in the Company's Annual Report or Form 10-K for the most recently ended fiscal year.
###