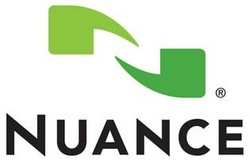 Find the Apple store in Boston, Massachusetts
SAN FRANCISCO (PRWEB) June 10, 2008
The newly designed application introduces a new, more compelling consumer and search experience. Through Nuance speech recognition servers, mobile consumers – with no training required – can simply speak requests into their phone like "Find the Apple store in Boston, Massachusetts," "Score of the Boston Celtics game," or "Play Hannah Montana Best of Both Worlds" to quickly and accurately search the mobile web or in the future dictate an IM, SMS or e-mail message. The prototype, code-named "OVS" for open voice search, will allow mobile operators to offer simple 'say anything' search capabilities and is search engine agnostic, able to link to any search engine of an operator's choosing.
A video demonstration of the new application can be found at http://www.nuance.com/mobilesuite.
Nuance Communications, Inc.
Nuance (NASDAQ: NUAN) is a leading provider of speech and imaging solutions for businesses and consumers around the world. Its technologies, applications and services make the user experience more compelling by transforming the way people interact with information and how they create, share and use documents. Every day, millions of users and thousands of businesses experience Nuance's proven applications and professional services. For more information, please visit http://www.nuance.com.
Nuance and the Nuance logo are trademarks or registered trademarks of Nuance Communications, Inc. or its affiliates in the United States and/or other countries. All other trademarks referenced herein are the property of their respective owners.