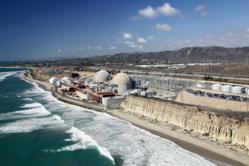 It's a new world with new realities and threats, and it's a good reason to be prepared.
Los Angeles, CA (PRWEB) September 04, 2012
An August 22nd article by Abby Sewell from the Los Angeles Times entitled, "If San Onofre nuclear plant is restarted, who pays?" indicates that officials are grappling with the problem of who picks up the bill for the costly repairs already done, and those still needed to complete repairs. But ContagionSurvival.com believes there is another cost associated with the aging plant, that of the health of the 7 million residents living in the shadow within a 50-mile radius of the nuclear plant.
"We started ContagionSurvival.com to help people prepare themselves for a potential biological Pandemic," says a company spokesman, "but threats of nuclear accidents, chemical spills and terrorism have forced us to look at protective kits in a more comprehensive way. Our masks and powered respirators filter chemical, biological, radiological and nuclear contaminants," he continues, "and have been purchased by the United Nations as well as stockpiled by the U.S. Government, who recently purchased over 12,000 units."
At full capacity, San Onofre supplied as much as 20 percent of the electricity needs for San Diego County and a large swath of Southern California extending into the Los Angeles Basin, until it was temporarily shut down in January of 2012, says Jon Wellinghoff, chairman of the Federal Energy Regulatory Commission (Morgan Lee, "Top grid regulator: SoCal in 'fine shape' for summer without San Onofre," utsandiego.com, June 4, 2012).
On one side of the equation are those who feel that San Onofre is a Fukushima-repeat waiting to happen because it's built on a fault line and susceptible to both tsunami waves and earthquakes, (Dave Rice, "San Onofre: Even Longer Shutdown or Restarting Soon?" sandiegoreader.com, July 23, 2012). They feel that pouring money into a radioactive pit is unwarranted, especially since the plant is due to be retired in just 10 years.
On the other side of the issue are the concerns of Southern California Edison; the financial implications of passing higher energy costs onto consumers, filing insurance claims, and collecting on manufacturer Mitsubishi's $137-million warranty on the $771-million cost of their failed steam generators (also from the August 22nd Sewell article).
Most people don't realize that San Onofre power plant is located in a federal enclave on government land leased from Camp Pendleton, and therefore immune to most California laws. (LA Times article by Abby Sewell, July 4, 2012, "San Onofre whistle-blowers less protected than others in California").
"Adding safety issues to monetary concerns only deepens the potential costs to human life," Contagion Survival's spokesman adds. "It's a new world with new realities and threats, and it's a good reason to be prepared."
ContagionSurvival.com is a Southern California company specializing in professional equipment for chemical, biological, radiological and nuclear threats. Their packages are designed for individual citizens and their families and can be purchased online.