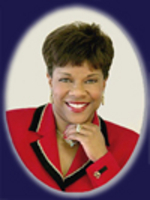 NuclearPro is a comprehensive academy that will provide hard and soft skills for security officers tasked with protecting our nation's nuclear power plant infrastructure
Raleigh, NC (PRWEB) August 7, 2007
Phrantceena T. Halres, owner of Total Protection Services Carolinas, LLC, a full-service, privately held nuclear security services corporation, has established the Nuclear Protection Academy, Inc. (NuclearPro), a first of its kind security officer training program. The pioneering academy has been designed to provide enhanced training for security officers who are tasked with protecting our nation's nuclear power plants. The first classes are set to begin this fall in Raleigh, North Carolina.
The NuclearPro curriculum includes courses for armed and unarmed security personnel as well as a specialized curriculum for nuclear security professionals. Classes have been designed to comply with state-level training requirements and will, therefore, be adjusted to meet specific state requirements for nuclear facilities across the country.
"I am proud to launch a program that has been carefully developed to meet the needs of nuclear security officers and other high-threat/close protection personnel," stated Ms. Phrantceena T. Halres, CEO of Total Protection Services and of Aelmings, a human resources staffing company. "NuclearPro is a comprehensive academy that will provide hard and soft skills for security officers tasked with protecting our nation's nuclear power plant infrastructure," added Ms. Halres.
Courses covering the usage of common security devices such as OC Spray, baton, firearms, and self defense will be offered through NuclearPro. In keeping with her lifelong mission of working on other key workplace issues, NuclearPro will offer soft skill classes covering diversity, women and minorities, sexual harassment, and more," added Ms. Halres.
Classes are set to begin this fall at NuclearPro's Raleigh location, with monthly classes following. Application and curriculum details may be obtained by contacting NuclearPro at 888-892-9289. Off-site and customized security training is also available for individuals and businesses.
"We can train nuclear security officers at our Raleigh location or we can take our academy on the road. It is our desire to see that every nuclear security officer has access to the highest level of training available to them. I am pleased to designate North Carolina as the headquarters for NuclearPro as this decision benefits both the state and the nuclear security industry in the form of career training and job creation," concluded Ms. Halres.
About NuclearPro
Phrantceena T. Halres, CEO, has more than twenty years experience in the establishment of recruiting, staffing, training, and consulting programs with a focus on women and minorities. A workforce diversity expert and national thought leader, Ms. Halres is presently serving a four year term on the State of North Carolina's Commission on Workforce Development, as appointed by Governor Mike Easley in 2004. The Nuclear Protection Academy is Ms. Halres most recent business undertaking.
###