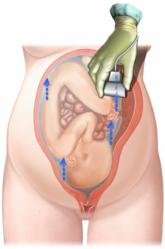 The synergistic incorporation of the wonderful 3D medical content from Nucleus Medical Media into our engaging stories is exciting!
Atlanta, GA (PRWEB) February 28, 2013
Nucleus Medical Media, a health literacy company, announces the use of their ultrasound animation in the Health Nuts Media ABCs of Health Literacy animation series aimed toward educating children.
The "U is for Ultrasound" animation features two cartoon characters explaining the ultrasound procedure in clear, kid-friendly terms with animation that demonstrates the ease and harmlessness of the procedure. Health Nuts uses Nucleus's ultrasound animation to show what a baby looks when a pregnant woman undergoes the procedure.
The ABCs of Health Literacy animations help children understand good health practices, common illnesses, tests, and procedures with titles such "A is for Asthma," "G is for Germs," and "X is for X-Ray." In a blog on the Health Nuts Media website, the concept is referred to as "Medicine Meets 'Sesame Street.'"
Health Nuts Media's Chief Medical Officer, Dr. Gregg Alexander, says, "The ABCs of Health Literacy from Health Nuts Media is a fun, animated 'teaching point' series that enables learning about health issues in little 'bite-sized' videos. The synergistic incorporation of the wonderful 3D medical content from Nucleus Medical Media into our engaging stories is exciting!"
With one of the most popular channels for medical information, Nucleus Medical Media's YouTube channel has over 150 million views of their 3D medical animations in topics ranging from women's health and cardiology to surgical and diagnostic procedures. While the animations are written with clarity and simplicity in mind, adults watch the YouTube channel most often.
Ron Collins, CEO and Cofounder of Nucleus, is excited about the opportunity to increase health literacy among children through the video with Health Nuts Media: "Low health literacy costs the US between $106 billion and $238 billion dollars each year, along with an untold amount of human suffering. Giving kids an early start on health literacy is one way to reverse this trend."
For further comment, contact Kim Carbonara, National Sales Manager for Healthcare, at kcarbonara(at)nucleusinc(dot)com or (770) 805-0460.
***
Founded in 1997, Nucleus Medical Media, Inc. is an award-winning creator of medical illustrations, medical animations, and interactive multimedia for the publishing, legal, healthcare, entertainment, pharmaceutical, medical device, and academic markets. Nucleus's clients and partners include WebMD, McGraw-Hill, Dr. Oz, EBSCO Publishing, and thousands of other businesses in new and traditional media. Nucleus employs the world's largest team of graduate-degreed medical illustrators, and has a Medical Review Board with more than 75 physicians and nurses. For more information, visit http://www.nucleusinc.com/aboutus.php.