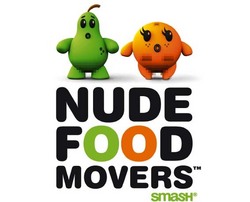 Sydney, Australia (Vocus) September 15, 2010
Nude Food Movers has a growing range of products from the Rubbish Free Lunch Box to the Snack Tube. Sure, they're great for taking lunches and snacks to work or school without the use of plastic wrapping, and cyclists love to use the Snack Tubes in their drink bottle holders to make sure they have extra energy during their rides. But we know there are some other great uses for them too – and kids are likely to find an application that not even we have thought of.
Simply use your digital camera or phone to film a one minute video of your kids using their Nude Food Mover in an unusual, creative or funny way and you could win over $500 worth of Nude Food Movers and Smash products just in time for summer!
Check out our video for inspiration! Our Nude Food Movers kids found that their Rubbish Free Lunch Box was perfect for bringing their favourite pet for show and tell.
We want to see what your kids use their Nude Food Movers for – whether it be building a fort under their bed, or housing a worm farm in their bedroom – the possibilities are endless!
It's so simple! Just send your funny video to the Nude Food Movers team at info (at) nudefoodmovers.com.au or upload to the Nude Food Movers Facebook page for your chance to win a fantastic prize pack.
The prize consists of $500 worth of Nude Food Movers and Smash products including homewares, cookware, drinks cooler, stationary, flasks, outdoor dining set, BBQ accessories, Smash back to school and the full Nude Food Movers' range – just in time for summer.
The best videos will be edited together to create a big Nude Food Movers montage. Show the world how creative your kids are by sharing the video and adding it to our montage. Subscribe to the Nude Food Movers and Shakers club and it will be sent to you via email!
Competition closes Sunday 10 October - terms and conditions can be found on the Nude Food Movers website or by clicking here.
For online sales and stockist info, click here.
###