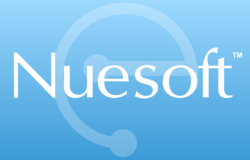 Atlanta, GA (PRWEB) April 30, 2013
Nuesoft Technologies, a leading provider of practice management solutions, EHR software and medical billing services, will host part two of a three-part educational webinar series titled "Using Technology to Improve RCM." The complimentary webinar will take place on Wednesday, May 8 from 2:00 - 3:00 p.m. Eastern time and will be hosted by Cara Buckhaulter, CPC, and James Veccie, RCM Account Manager, NueMD. Strategies for utilizing practice management and medical billing software to optimize RCM will be discussed.
Topics covered include:

Getting the most out of practice management and medical billing software
Boosting revenues with everyday tools like claims logs and e-statements
Using claims scrubbing (including NCCI & Internal Edits) and other tools to optimize A/R
Register for this May 8 webinar at http://nue.md/billingtech.
The third and final installment in the webinar series will focus on accounts receivables management and follow-up. Specific topics will include streamlining outstanding claims follow-up, utilizing technology to ease backlog, and managing a large A/R volume.
About Nuesoft Technologies, Inc.
Nuesoft Technologies, Inc. was established in 1993 at the Georgia Institute of Technology's acclaimed Advanced Technology Development Center (ATDC) and became an immediate success by delivering the first platform independent medical software program to the medical community. Since then, Nuesoft has continued to develop ground-breaking technology, including producing the first wholly Internet-based medical practice management system in the form of NueMD