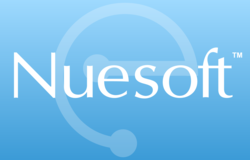 The transition to ICD-10 will be one of the most significant changes the physician practice community has ever undertaken.
Atlanta, GA (PRWEB) September 05, 2012
With HHS issuing a final rule that establishes October 2014 as the deadline for ICD-10 compliance, physicians and medical personnel are girding themselves for what many perceive to be a complex labyrinth of documentation.
"ICD-10" is the acronym for the International Classification of Diseases, Tenth Revision, Clinical Modification (ICD-10-CM) and Procedure Coding System (ICD-10-PCS). This diagnosis code set will replace ICD-9 and expand the number of codes from 17,000 to approximately 141,000.
In a recent survey of 480 physicians, administrators, office managers and billers, "Attitudes Toward the Transition to ICD-10 and ANSI-5010," conducted by Nuesoft Technologies, 96 percent of the respondents reported that they are concerned about the potential impact of the transition to ICD-10. In fact, 60 percent of all respondents indicated that they are "significantly" or "highly" concerned.
By comparison, when asked about the impact of the January 2012 adoption of ANSI 5010, 64 percent indicated it had a negative impact on their practice. Three months later, 50 percent of the respondents indicated they were either "not at all" or only "minimally" upset. The other 50 percent responded that they were "moderately," "significantly" or "highly" upset.
Respondents also expect that the ICD-10 transition will significantly affect their practice. More than 73 percent of the respondents anticipate the process will negatively impact their operations and finances, as well as their "personal and staff state of mind."
"Physicians continue to be unfairly burdened by the rising cost of the reimbursement process and interruptions to their workflow," said Massoud Alibakhsh, Chief Executive Officer and President of Nuesoft Technologies, Inc., a leader in the development of practice management, medical billing and EHR software.
The transition to ICD-10 will be one of the most significant changes the physician practice community has ever undertaken. The more detailed level of specificity required by ICD-10 will impact all practice management processes, including documentation, billing, workflow, and quality reporting. In addition, practice software systems will need to be upgraded, and physicians and responsible staff will need extensive training to successfully make the transition.
"Most physicians are dreading the change to ICD-10 because the number of codes and level of specificity will increase exponentially," said Barbara Dunn, president of MedRecovery Solutions, Inc., a large billing firm that works with practices throughout the country to optimize operations through appropriate coding and billing.
Julie Nobles, president of Premiere Medical Billing, echoed Dunn's concern. "Most physicians I have spoken with are worried about the rollout of ICD-10 because they are not certain the increased costs and staff hours justify the change to a new and larger set of diagnostic codes."
Yet, for some physicians, the impending transition is being taken in stride. According to Robert Goldman, M.D., the founding physician of Georgia Hormones, "We wanted to stay ahead of the curve so the transition to ICD-10 would be as streamlined as possible. Our practice coding specialist, as well as all of our physicians, finished a course this year all about ICD-10 and the new diagnosis codes. Even though the list of codes will be the size of ten Manhattan phone books, we are prepared. In fact, Europe has been using ICD-10 codes successfully since 2002."
AAPC, the nation's largest training and credentialing organization for medical coding, auditing, compliance and practice management, offers several courses on ICD-10 implementation. According to Rhonda Buckholtz, the organization's vice president responsible for ICD-10 training and education, "Most often the response we receive from attendees after completing the training is that they no longer fear ICD-10."
The Centers for Medicaid and Medicare Services (CMS) has stressed that ICD-10 will provide more specific data than ICD-9 and better reflect current medical practices. CMS, a division of Health and Human Services, indicated that the added detail embedded within ICD-10 codes will inform health care providers and health plans of patient incidence and history, which improves the effectiveness of case management and care coordination functions.
The ICD-10 transition is one example of the many challenges facing medical practices today. Others challenges expressed by physicians include:
1. Decreasing reimbursement and increasing costs
2. Increasing pressure to join hospital systems or become part of an accountable care organization (ACO) in order to stay viable
3. Uncertainty about future of medicine
4. Anticipated shortage of physicians as older practitioners retire or physicians leave the profession
5. Uncertainty regarding financial future
6. Intrusiveness by payers on physician-patient relationship
7. Governmental intervention takes time away from patients
8. Uncertainty about impact of Affordable Care Act (ACA)
Now more than ever, physicians and other medical professionals are undergoing tremendous changes as they adapt to a continually evolving healthcare landscape. Many physicians have chosen to pursue the option of joining a hospital system or becoming part of an ACO, while others have decided to forge ahead and maintain their own practices. Regardless of the path they choose, all physicians acknowledge that medicine is rapidly evolving and both challenges and potential opportunities lie ahead.
Nuesoft Technologies is credited with the development of the first cloud-based practice management technology. The company was founded by Massoud Alibakhsh in 1993 through the incubator program at the Georgia Institute of Technology's Advanced Technology Development Center (ATDC). The company continues to offer innovative Internet-based practice management solutions; customizable, CCHIT-certified electronic health record software; and a robust medical billing service.
# # #
View the Big Challenges for Medical Practices video
For More Information or Interviews, Please Contact:
Debbie Diamond
678-303-1140, Ext. 216
404-277-4570 (Cell)
Blake LeGate
678-303-1140, Ext. 350
678-687-3205 (Cell)