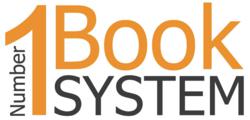 Thanks to the experts at Digital Marketer, the Number One Book System is showing folks the fast track to e-book writing.
Austin, TX (PRWEB) October 07, 2012
E-book writing has become a new source of publication for authors looking to bypass the usual collection of rejection letters received from big name publishers, according to a recent article from Digital Marketer. Independently publishing an e-book gives writers the power to control their content's price, availability, and categorical distinction to offer it up to a huge group of readers that use Amazon as their go-to source for the written word, the article said.
Digital Marketer's innovative Number One Book System is guiding writers and publishers through the Kindle Direct Publishing procedure, and helping them understand how to promote and justify their newly generated authority. Offering a book on Amazon gives incredible power to the author, said the article, not to mention a reliable source of additional income.
E-book sales alone may not make an author a millionaire, but the article said the credibility developed for a published work is invaluable. The Number One Book System taps into the amazing force produced by Kindle Direct Publishing.
Venture Beat recently released an online piece claiming that independently publishing a book on Kindle is the cure for rejection letter fatigue.
"Through Kindle Direct Publishing (KDP), authors can publish their books in a matter of hours for free," the article said. "They also retain the copyrights to those works and can set each book to publish on their own schedule. The program allows for global distribution of KDP books, which is a big deal considering how large and important Amazon's online media sales presence is becoming."
The article said Amazon has become the number one place to find books online, and the Kindle e-readers are selling like hotcakes. Now is the time to put the power of Amazon to work and avoid the common tale of being rejected by multiple print publishers, it claimed.
Thanks to the experts at Digital Marketer, the Number One Book System is showing folks the fast track to e-book writing. From start to finish, or initial idea to book promotion, the Number One Book System guides the way through the e-publishing world. It couldn't have come at a better time, said the article, because Amazon's Kindle is dominating that world and happy to have more content from more authors.
Digital Marketer releases informational and educational materials to help businesses and entrepreneurs gain insight and information on the trends, data, and strategies that can take them to the top of their industry. Through their RAW Training courses, strategic plans, blogs, newsletters, site reviews, and Special Reports, Digital Marketer is ahead of the game when it comes to innovative online marketing solutions. For more information, visit DigitalMarketer.com.
The online article said writers can spend years getting rejected by big names like Random House or Simon and Schuster, or they can skip those steps and go directly to Amazon's Kindle Direct Publishing. By joining the Number One Book System, the article said they are following the guidance of an authoritative source like Digital Marketer, and writing e-books with a winning formula.