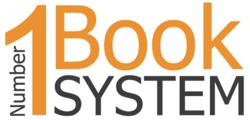 Some of the biggest niches and trends in the world today can attract millions of interested eBook readers.
Austin, TX (PRWEB) August 29, 2012
Publishing with Amazon could change a writer's life, said a recent article from DigitalMarketer.com. That's why lead publisher and founder of Digital Marketer Ryan Deiss has started the biggest and most supportive community of Amazon Kindle publishers and writers who can join together in their quest for the top of Amazon searches.
Known as the Number One Book System, Digital Marketer's program will show self-publishers everything their eBooks are capable of, and the article said the results might be surprising.
Just one simple book, or maybe a series of books, could start a spark of interest, leading once-amateur and independent authors to the Kindle Million Club, said the article. Kindle Million Club members are those lucky few who sell a million copies of their own work on their own terms to all corners of the globe, the article said.
Being a part of the Number One Book System also gives people a chance to belong to the Number One Book Club, the member-led mastermind and think tank group of eBook enthusiasts eager to learn from each other.
The Number One Book Club is the premier online community for e-publishers to connect and collaborate, said the article. It includes forums and events, groups to belong to, and an assortment of other features and resources.
EBooks written by Deiss that are included in a membership to the Number One Book Club vary in topics from "The Kindle Publishing Revolution," an overview of the power of Amazon's Kindle, to the recently released "How to Create Your First Kindle Book in 1 Hour Flat."
Digital eBook publishing is just scratching the surface of its full capabilities, the article said, and it's only a matter of time before it completely changes the literary scene. Getting in on the revolutionary wave of potential just as it begins to swell would benefit any writer, based on what Digital Marketer is able to do with the Number One Book System.
Some of the biggest niches and trends in the world today can attract millions of interested eBook readers, according to the online article. Royalty rates through Kindle Direct Publishing are at an unbelievable 70%. Authors hold the fate of their work in their own hands, and don't have to subject themselves to the traditional first-time author publication deals, ones that the article said are often stacked against them.
Digital Marketer releases informational and educational materials to help businesses and entrepreneurs gain insight and information on the trends, data, and strategies that can take them to the top of their industry. Through their RAW Training courses, strategic plans, blogs, newsletters, site reviews, and Special Reports, Digital Marketer supercharges every single marketing campaign it touches. For more information, visit DigitalMarketer.com.
Digital Marketer and the growing community behind the Number One Book System want to ensure writers have a successful and genuinely profitable experience publishing their own books on Kindle. The article said people can find out how successfully publishing on Amazon can be done by trying the Number One Book System and learning about the biggest community-based group of e-publishers.