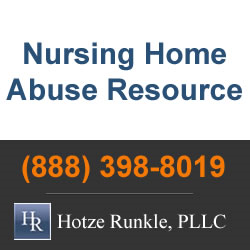 Hotze Runkle wants people throughout the state of Texas and surrounding communities to know that they are working to expose wrongdoing and protect against these grievous acts
Austin, TX (PRWEB) August 26, 2014
A proposal currently being discussed in Texas could lead to a "three-strikes law," targeting negligent nursing homes with a history of abuse. State Senator Charles Schwertner, R-Georgetown made the proposal following the revocation of a local nursing home's Medicare funding due to "quality-of-care issues."
Senator Schwertner says the proposal would only target, "the worst of the worst" facilities, and notes that "only seven of the state's 1,200 nursing homes would be shuttered under such a law." If approved, the Texas Department of Aging and Disability Services would require homes to turn over their licenses if they acquire three violations of an egregious nature within a two-year period.
In addition to revoking their licenses, the proposal would require the agency to perform regular inspections at nursing homes and would give it authority to issue corrective plans when necessary. For more severe cases, Schwertner also notes rules for emergency license suspension and forced closure of facilities.
As previously stated, the senator was prompted to author this proposal following an incident involving loss of federal funding for a local nursing home which had been cited for multiple health violations before being forced to close its doors in July. In response, Schwertner commented, "I'm tired of getting trumped by the fed government. I think the state needs to protect its own citizens."
For the law offices of Hotze Runkle, this sentiment is a shared one. The firm specializes in advocating for the safety of nursing home residents in claims involving abuse and neglect. In light of the recent proposal, Hotze Runkle wants people throughout the state of Texas and surrounding communities to know that they are working to expose wrongdoing and protect against these grievous acts.
About Hotze Runkle
Hotze Runkle is committed to protecting individuals and families affected by nursing home abuse and neglect. The firm handles claims involving physical and psychological abuse, negligence, malnutrition, bed sores, falls and theft and fraud. For more information, visit our website.