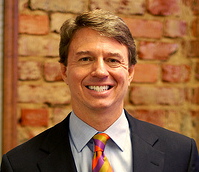 Remember, if the nursing home won't budge on an arbitration clause, you can walk away. In fact, you should want to walk away from a facility that is overly concerned about limiting lawsuits.
Columbia, SC (PRWEB) September 29, 2012
South Carolina nursing home abuse lawyer Bert Louthian today raised concerns that the escalating use of arbitration clauses in nursing home admission papers could significantly affect the legal rights of residents if something goes wrong while they are living in the facility.
"When you sign an arbitration clause, you give up your right to go to court or even to file a lawsuit," explained Louthian, who has filed lawsuits on behalf of nursing home residents victimized by abusive or neglectful practices. "Instead of having a jury of your peers decide if a nursing home was negligent and decide what compensation you are entitled to, the decision will be in the hands of a single arbitrator, and often one who is chosen by the nursing home."
Louthian practices with the Louthian Law Firm, P.A., based in Columbia, S.C.
While arbitrators are supposed to be neutral, many in the legal profession believe that arbitration favors defendants who provide repeat business. Even absent this concern, arbitration can be very expensive for victims of nursing home neglect and abuse.
"Residents who have to use arbitration to settle nursing home abuse and neglect cases are usually required to pay for their share of arbitration costs," Louthian said. "These costs can total in the hundreds, or even thousands, of dollars."
Louthian is not the only one concerned about nursing homes' attempts to limit their liability through the use of arbitration clauses. The AARP recently issued a warning about nursing homes' practice of slipping these clauses into contracts, cautioning that the clauses are usually not in the best interests of nursing home residents.
In its blog post, the AARP expressed concern about both the cost of arbitration in nursing home abuse cases and about the inability to file a lawsuit in cases where an arbitration clause has been signed. While the AARP indicated that arbitration is often faster than a court resolution, it also said that damages in arbitration are often lower than what a victim could have obtained in a lawsuit.
For those who are entering a nursing home, Louthian believes that the increasing use of arbitration clauses underscores the importance of having an attorney review any papers from the nursing home before signing them.
"When you sign nursing home admission papers, you may be bound by what is in them, regardless of whether you've read or understood them," Louthian explained. "That is why you should never sign these types of agreements without having a lawyer review them first. A lawyer can spot arbitration clauses and other contract terms that curtail your rights and can explain everything you are agreeing to when you put your signature on the contract."
He emphasized that residents and their families should not feel like they have to sign an arbitration agreement, even if the nursing home pressures them to do so.
"Remember, if the nursing home won't budge on an arbitration clause, you can walk away," Louthian said. "In fact, you should want to walk away from a facility that is overly concerned about limiting lawsuits when their real focus should be on preventing neglect and abuse in the first place."
Victims of nursing home misconduct should seek legal help from a South Carolina attorney who has experience with nursing home abuse and neglect cases, such as those at the Louthian Law Firm. "Our goal is always to find a way to get you the compensation you deserve, whether in front of an arbitrator, in settlement negotiations or in a court of law," Louthian said.
About the Louthian Law Firm
The Louthian Law Firm, P.A., of Columbia, S.C., has been obtaining fair compensation for personal injury victims since 1959. The firm was founded by Herbert Louthian, who has more than 50 years of trial experience and is licensed to practice in all courts in South Carolina. In addition to cases involving nursing home abuse, the Louthian Law Firm also handles whistleblower claims, personal injury cases involving medical malpractice; car, truck and motorcycle accidents; and other serious and catastrophic injuries throughout South Carolina. The firm's office is located in the Marlboro Building, Suite 300, 1116 Blanding Street, Columbia, SC 29201 (local phone (803) 454-1200). For a free, confidential case evaluation, contact the firm by phone at (866) 410-5656 or through its online contact form.