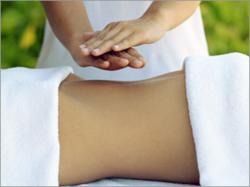 Todmorden, Lancashire (PRWEB UK) 17 June 2013
Asquith Hall Nursing Home, specialising in the care and treatment of Alzheimer's disease and related dementias (ADRD), have announced the introduction of Reiki Therapy as they explore the benefits of alternative treatments to help relieve the symptoms of patients.
Many care homes are turning to alternative and holistic therapies to alleviate some of the many discomforts, both physical and emotional, which are characteristic of illnesses involving memory loss. These types of holistic treatments are not intended to replace traditional medicines which are vital in the treatment of dementia sufferers, but can complement existing treatments by helping to reduce depression, stress and anxiety.
What is Reiki?
Developed in the early 1920's by a Japanese Buddhist, Mikao Usui, Reiki is a technique believed to heal by the transfer of universal energies through the palms of the hands. Performed by qualified practitioners, it involves the placement of hands either lightly or just above the person with the goal of facilitating the patient's own healing response.
"We understand that a lot of people may be cynical towards the more 'alternative' therapies, however, now it is being used in hospitals and hospices, and evidence shows that it is proven to relieve stress, so we feel it is in the best interests of our patients to offer this facility and so far it has been a great success," – Barry Potton, owner of Asquith Hall Care Home.
The main aim of Reiki is to reduce stress, anxiety and depression, which are all symptoms associated with dementia and Alzheimer's. This in turn seems to help patients verbalise areas of physical pain which can then be addressed and treated.
Other Complementary Therapies at Asquith Hall
Asquith Hall Nursing Home currently practices other "complementary "therapies to assist in the overall well-being of their residents. Hydrotherapy is used extensively for musculoskeletal and neural rehabilitation. By using increased hydro-static pressure and maintaining a temperature of around 35 degrees Celsius, hydrotherapy is intended to reduce pain, increase muscle and joint movement, improve circulation and improve balance and co-ordination.
A more off-beat type of therapy is singing therapy which is used with the intention of improving memory and building self-esteem. "People with dementia can struggle to remember things but singing a song seems a lot easier for patients" – Janet Thompson – Manager at Asquith Hall.
Reminiscence Therapy is also used at Asquith Hall as a way for patients with short term memory loss to converse and interact socially by using their long term memory. By using a collection of memorabilia and mental prompts the patients are able to reminisce on times gone by which is thought to improve self-esteem and general happiness. Most recently a "Hollywood" themed room was designed by the staff and residents, concentrating on the glamour of the 1950's.
About Asquith Hall Care Home
Asquith Hall Care Home specialises in the high quality care of people with mental health illnesses and presentations of Dementia. Set in the lovely town of Todmorden, overlooking Central Vale Park, Asquith Hall provides top quality care for people aged 40 years and upwards suffering from complex mental health.
Asquith Hall prides themselves on providing holistic and alternative therapies not offered by other care homes. Reiki, hydrotherapy and reminiscence therapy are just a few of the methods utilised to improve the lives of the residents. For more information regarding the services and care provided by Asquith Hall visit their site at http://www.asquithhall.co.uk/