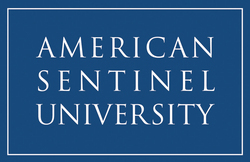 The acuity level in hospitals is such that nursing leadership is demanding that RNs have BSN degrees. Patient care is too complex today, and nurses need more education. In fact, in some markets, Chief Nursing Officers (CNO) are only hiring BSNs
Aurora, CO (PRWEB) September 13, 2010
A recent study by Yahoo! Education named a bachelor of science in nursing as the fifth most valuable college degree because it provides strong potential for job security - an important factor in today's competitive job market. As nursing facilities continue to downsize staff, close nursing units and require staff to take on additional business and operational responsibilities, nurses that pursue advanced degrees can remain competitive in the workforce and improve prospects for job mobility and security.
Advanced nursing degrees are important in healthcare because the industry values education and credentials as part of its culture. Today more hospitals are expecting RNs to be able to make business decisions - decisions that affect the bottom line and patient outcomes, not just clinical or acute care. More practicing registered nurses (RNs), like those seeking an RN to BSN (bachelor of science in nursing degree), who want to advance their education and career opportunities turn to American Sentinel University's CCNE-accredited online nursing degree programs to encourage their job retention and promotion.
"The acuity level in hospitals is such that nursing leadership is demanding that RNs have BSN degrees. Patient care is too complex today, and nurses need more education. In fact, in some markets, Chief Nursing Officers (CNO) are only hiring BSNs," says Catherine Garner, PhD, RN, Provost and Dean, Health Sciences and Nursing at American Sentinel University. "The BSN degree is a clear preference with employers. If a nurse wants to remain competitive - to encourage job retention and promotion - then she or he needs an advanced degree."
American Sentinel University's online Bachelor of Science in Nursing program is designed for registered nurses, both newly licensed and veteran health professionals, who are looking for career mobility, professional development and practical skills they can apply immediately to their jobs.
Click here to watch Catherine Garner discuss why an RN should pursue at least a BSN and ideally an MSN (master of science in nursing degree).
Click here to read an online chat with Catherine Garner and NurseTogether.com community members as she discusses everything you need to know about American Sentinel's RN to BSN online degree program.
Another option for busy working nurses who want to accelerate their nursing education without giving up earning a living is American Sentinel University's accredited online RN to MSN degree.
"A strong alternative to a BSN is an accelerated RN to MSN degree program," says Garner. "If a nurse knows she or he wants to move into a leadership role or to specialize, or if she or he eventually wants a career outside of the acute care arena, then the nurse must have education and credentials behind them - and that is achieved with a MSN."
The RN to MSN degree program provides RNs who currently hold an associate degree in nursing (ADN) the opportunity to earn a MSN degree online. With a MSN degree, nurses can gain the knowledge, skills and influence to affect more lives and make an even bigger difference for their patients, organization and the future of healthcare. Nurses with an MSN can practice at a higher level, with greater autonomy and responsibility. A MSN degree is also the foundation for future nursing education, such as a Ph.D. in nursing or a Doctor of Nursing Practice in Executive Leadership.
Click here for more information about American Sentinel University's RN to MSN program.
Advanced Degrees are the Golden Ticket for Nurses
Healthcare is a fast-paced environment and nurses need to keep up and continue their education to ensure their own job security. Advanced online degree programs such as America Sentinel University's nursing programs are the perfect choice for students who do not want the imposition of regulated class times at or the drive times to a traditional school or who want to work full-time while advancing their nursing degree.
According to RNDegrees.net, students find that online degrees cost less than traditional degrees on average and said that they learned faster and immediately saw the value of their nursing degree that they could apply on the job to see results. Here's one success story that showcases how advanced nursing degrees at work helping the patient, facility and the future of healthcare.
Joyce Meyer, 34, an associate RN at a 50-bed nursing home/24-unit assisted living facility in rural Caledonia, Minn. knew that her organization had a problem: it was losing community support. The town of 1,300 just wasn't getting the kind of care it needed for its aging citizens and their families.
Joyce had been quietly earning her master's degree in nursing at home and online, one course at a time, at American Sentinel University since 2008. Nearly halfway through her program, she began focusing her assignments and research projects on the needs of her geriatric constituents - and things at the facility started to change.
"I helped develop an Alzheimer's support group as part of my course work. I also developed a 'Bathing without a Battle' program for our dementia patients, which came out of my research class," says Meyer. This program is a work in progress, but will benefit the geriatric population in long-term care settings.
"I wrote the plan on how to market this group and bring people in from the community. We were offering a safe place for families to voice their fears and challenges," says Meyer. Joyce was also able to help in writing grant proposals to gain the needed funding.
"Not only did these programs start bringing back community members by offering a valuable service, they served as a marketing tool for the facility to bring in clients," she adds. Thanks to Joyce's master's degree specialization in nursing management and organizational leadership, she was able to run these programs, too.
"My supervisors were happy that there was now someone to take on the role to implement after we'd talked about them for so long and the internal staff feels proud of what they do, morale has improved, and our productivity has increased. It's a win all around when everyone supports each other."
Click here to read more about Joyce Meyer's success story.
Click here to read more success stories about how American Sentinel University's nursing students are applying their coursework immediately on the job to see positive results.
For information about American Sentinel University's online nursing programs, please visit http://www.americansentinel.edu/healthcare/ or call 866.922.5690.
For more news updates, information and special offers, follow American Sentinel University on Twitter @amersentinel and become a Facebook fan at http://www.facebook.com/catherine.garner.asu.
About American Sentinel University
American Sentinel University delivers the competitive advantages of accredited online degree programs in nursing, health informatics, health systems management, healthcare MBA and a DNP in nurse executive leadership. Its bachelor's and master's nursing degree programs are accredited by the Commission for the Collegiate Nursing Education (CCNE). The university is accredited by the Distance Education and Training Council (DETC). The Accrediting Commission of DETC is listed by the U.S. Department of Education as a nationally recognized accrediting agency and is a recognized member of the Council for Higher Education Accreditation.
# # #