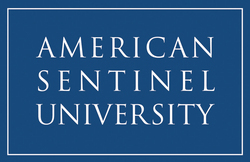 Powerlessness is Bad Practice: Any Nurse Can Be a Facilitator of Change
Aurora, CO (PRWEB) November 17, 2010
Surveys show that a significant number of staff nurses feel powerless in their jobs and are unable to act autonomously or even speak up about concerns or suggestions. This feeling of powerlessness creates job dissatisfaction, stress and burnout and can lead to ineffective nursing that compromises patient safety or the nurse's role as patient advocate.
That's why Dr. Catherine Garner of American Sentinel University wrote a compelling new paper, "Powerlessness is Bad Practice: Any Nurse Can Be a Facilitator of Change," which outlines why it is important for nurses to learn to step up and become facilitators of change and how they can do so. The paper is now available for download at http://www.americansentinel.edu/FacilitatingChange.php.
Powerlessness is Bad Practice: Any Nurse Can Be a Facilitator of Change is a must-read for staff nurses who want to empower themselves to effect change and improve patient outcomes - even for nurses who are not in a management position. The paper also serves as an excellent tool for nurse managers to use with their teams to encourage leadership skill-building as a means for improved quality of care.
Readers will gain insight about the following topics:
-Why nurses must speak up
-How to build leadership skills at any level
-How to start effecting change at the bedside
-Why education plays a significant role
"There's a positive trend toward workplace practices that empower nurses and plays an important role on multi-disciplinary care teams, where collaboration is key," says Catherine Garner, DrPH, RN, Provost and Dean of Health Sciences and Nursing at American Sentinel University and an innovator in the field of nursing research, leadership and academics.
Most importantly, Dr. Garner says nurses should become facilitators of change by not only learning how to address other nurses and managers, but also other valuable multi-disciplinary care team members such as physicians, administration, finance, IT and pharmacists.
Click here to watch Dr. Garner speak about why nurses need to know how to implement change in a positive fashion.
Download the Paper to Learn How Leadership Skills Can Empower Nurses to Make a Difference in Healthcare
The no cost, 8-page paper, Powerlessness is Bad Practice: Any Nurse Can Be a Facilitator of Change, is now available for download at http://www.americansentinel.edu/FacilitatingChange.php. It offers insightful thought-starters about how nursing leadership at any level can positively effect change in nursing careers and improve patient outcomes.
"American Sentinel University produced this paper because we firmly believe that the voice of the nurse is important. Bedside nurses are the most knowledgeable about what is going on with patients and families and they have an ethical duty to take that knowledge to improve a patient's care," adds Dr. Garner.
In order to meet the quality and safety issues that are a huge challenge in healthcare today, American Sentinel University is developing programs that foster leadership skills and change management, even at the Bachelor's level. American Sentinel University's Capstone Project course in its RN to BSN program is a major change initiative that is designed and implemented by students and helps reinforce the concept that one person can in fact make a difference in an institution and that they are not powerless.
For more information about American Sentinel University's RN to BSN program, go to
http://www.americansentinel.edu/online-degree/bachelor-degree-online/rn-to-bsn-program.php.
For information about American Sentinel University's online nursing programs, please visit http://www.americansentinel.edu/healthcare/ or call 866.922.5690.
For more news updates, information and special offers, follow American Sentinel University on Twitter @amersentinel and become a Facebook fan at http://www.facebook.com/catherine.garner.asu.
About American Sentinel University
American Sentinel University delivers the competitive advantages of accredited online degree programs in nursing, health informatics, health systems management, health care MBA and a DNP in nurse executive leadership. Its bachelor's and master's nursing degree programs are accredited by the Commission for the Collegiate Nursing Education (CCNE). The university is accredited by the Distance Education and Training Council (DETC). The Accrediting Commission of DETC is listed by the U.S. Department of Education as a nationally recognized accrediting agency and is a recognized member of the Council for Higher Education Accreditation.
# # #