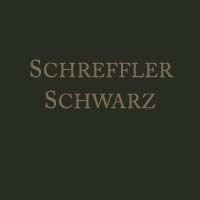 At Many Homes, More Profit and Less Nursing.
New York, NY (PRWEB) October 4, 2007
Neil Schreffler, partner at Personal Injury Law Firm Schreffler Schwarz comments on the recent New York Times article by Charles Duhigg entitled "At Many Homes, More Profit and Less Nursing."
For more than 25 years Neil has represented the victims of the nursing home negligence of individuals and of the medical malpractice of doctors and hospitals. A longtime member of the New York State Trial Lawyers Association, the New York Academy of Trial Lawyers, and the American Association for Justice, Neil has handled every type of negligence case from inception to appeal.
"The conditions at too many nursing homes are appalling," states partner Neil Schreffler. " He continues, "even more appalling is that corporate owners are allowed to reap huge profits by cutting staffing at the expense of the extremely vulnerable aged population they are supposed to be in the business of caring for. And they are allowed to do this while insulating themselves from accountability and responsibility through shell corporations without sufficient assets."
The article, dated September 23, 2007, basically digs up the dirt on the industry as a whole. It describes the absolute disregard for elders in our country and how the industry has more than fallen by the waist side. As the corporations cut staffing for profit and there are fewer nurses and care givers in the actual home to do the necessary work, more people get injured.
Nursing home injury can include any one of the following:

Bedsores
Infections
Dehydration and Malnutrition
Abuse and Assault
Restraint Injuries and Strangulation
Falls and Fractures
Failure to Medicate
Prescription Errors
Misdiagnosis/ Failure to Diagnose
Medical Mistakes
Failure to Monitor
Financial Abuse
Physical Restraint
Wrongful death
Schreffler exclaims, "If our state and federal governments want to protect our elderly, they need to impose mandatory insurance coverage for nursing home operators. Owners of motor vehicles are required to have insurance; certainly our fathers, mothers and other loved ones are entitled to the same protection."
This article is intended for general nursing home neglect and abuse information purposes only. It does not constitute legal advice, nor is it intended to serve in place of legal advice. You should consult with an attorney for individual advice regarding your own situation.
Neil Schreffler is a partner at the New York, NY Law Firm of Schreffler Schwarz. His practice areas include personal injury, nursing home abuse, neglect cases and matrimonial matters. Elise Schwarz is also a partner at the Manhattan based law firm. Her practice areas include immigration law and business litigation. Their website is http://www.SchrefflerSchwarz.com
This press release has been distributed by SalemGlobal Internet Interactive Public Relations. Based in New York City, SalemGlobal (salemglobal.com) optimizes websites to increase traffic from search engines for the legal, healthcare, automotive and real estate industries, provides lead generation, and improves conversion of site visitors to buyers. Other services include general website marketing, search engine optimization, ecommerce solutions, content management systems, website hosting, web design and maintenance. Contact CEO Raphi Salem at 646-217-4733.
###