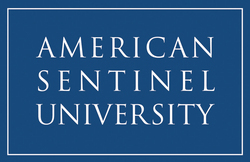 With an increase in insurance funding for the previously uninsured and the looming shortage of primary care physicians, nurses with advanced education will be needed in primary care settings, particularly community health centers. Nurses need to be preparing now to fill those roles
Aurora, CO (PRWEB) October 18, 2010
The increasing complexity in community health needs and America's aging population have created a new era in nursing that is quickly requiring nurses to have greater education and skills. According to Nurse.com, the fastest-growing nursing jobs in coming years require strong critical thinking skills, an ability to work independently and in cooperation with other providers, an understanding of how the healthcare system works and the familiarity with the needs of older adults. And these jobs won't necessarily be in hospitals.
That's why American Sentinel University has designed the MSN Nursing Case Management specialty degree program to offer enhanced education in the areas of finance, health policy and community leadership - skills that today's nurse leaders must have.
"As nurse-managed primary care centers continue to grow in relevance with an aging population, there is a critical need to develop more nurses with master's degrees to serve as directors of nursing programs and case managers in the health system," says Catherine Garner, PhD, RN, Provost and Dean, Health Sciences and Nursing at American Sentinel University. "An MSN degree with a case management specialty is important for today's nursing leaders in the changing healthcare landscape."
Case management has emerged in response to the need to maximize outcomes of the competing demands of patient care, availability of services and healthcare financing. Case managers play a critical role today since many conditions pose significant challenges to providing the right care for patients - especially when they occur simultaneously, while controlling the cost of services.
Most important, prospects for a career in case management are excellent due to the country's aging population and pending changes in healthcare. Nurse.com quotes Linda Tieman, RN, MN, FACHE, executive director of the Washington Center for Nursing and board president of the Forum of State Nursing Workforce Centers, who says, "There will always be hospital jobs, but I think we should expect to see a lot more jobs in what we call community health."
Go here to read more about the role of case managers in healthcare at American Sentinel University's Careers in Healthcare Series.
American Sentinel University's MSN Nursing Case Management specialty degree is CCNE-accredited and builds upon the standards of the Case Management Society of America core curriculum, with additional emphasis on distance client management using technology.
Learn more about the MSN Nursing Case management program at http://www.americansentinel.edu/online-degree/online-masters-degree/ms-nursing-case-management.php.
Dr. Garner notes that American Sentinel University's RN to BSN program also focuses on preparing nurses to work outside of the hospital in primary care and home care settings, where it is critical to have excellent assessment and case management skills.
In the program, students can also take six credit hours of Public Health Nursing, where they focus on the health of the community and the role that nursing plays in promoting the health and well being of specific target populations. Students actually address problems such as childhood obesity, dental disease, depression, and management of co-morbidities in the elderly.
For more information about American Sentinel University's RN to BSN program, go to
http://www.americansentinel.edu/online-degree/bachelor-degree-online/rn-to-bsn-program.php.
"With an increase in insurance funding for the previously uninsured and the looming shortage of primary care physicians, nurses with advanced education will be needed in primary care settings, particularly community health centers. Nurses need to be preparing now to fill those roles," says Dr. Garner.
For information about American Sentinel University's online nursing programs, please visit http://www.americansentinel.edu/healthcare/ or call 866.922.5690.
For more news updates, information and special offers, follow American Sentinel University on Twitter @amersentinel and become a Facebook fan at http://www.facebook.com/catherine.garner.asu.
About American Sentinel University
American Sentinel University delivers the competitive advantages of accredited online degree programs in nursing, health informatics, health systems management, healthcare MBA and a DNP in nurse executive leadership. Its bachelor's and master's nursing degree programs are accredited by the Commission for the Collegiate Nursing Education (CCNE). The university is accredited by the Distance Education and Training Council (DETC). The Accrediting Commission of DETC is listed by the U.S. Department of Education as a nationally recognized accrediting agency and is a recognized member of the Council for Higher Education Accreditation.
# # #