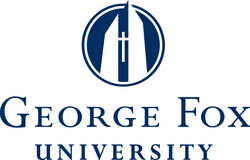 Newberg, Ore. (Vocus) September 26, 2009
A discussion about the nursing shortage in Oregon will be among the topics discussed by Dr. Kristine Campbell, executive director of the Oregon Center for Nursing, at a seminar hosted by George Fox University on Thursday, Oct. 15.
Campbell also will speak about health care policy and the nurse's role in nursing policy development from 6 to 7:30 p.m. in Room 105 of the university's Hoover Academic Building on the Newberg, Ore., campus.
The seminar, hosted by the university's nursing club, costs $10 at the door. More information is available by contacting Esther King, professor of nursing, at eking(at)georgefox(dot)edu.
The OCN's mission is to bring Oregon's critical nursing shortage to light and develop new ways to increase the number of quality nurses working in the area. Ultimately, the organization's goal is to position Oregon and Southwest Washington as the region of choice for nursing professionals and to achieve and sustain a healthier state.
The Oregon Center for Nursing was established by the Oregon Nursing Leadership Council in 2001 as a strategy for addressing Oregon's severe nursing shortage.
Recent projections indicate the supply of registered nurses (RNs) in Oregon will fail to meet anticipated demand by 2020. And while Oregon's nursing programs have more than doubled enrollment since 2001, the number of nurse faculty has increased by just 14 percent. The result is a corresponding increase in nurse faculty workloads.
Earning a bachelor's degree from George Fox University's nursing major takes four years. Students take general education and nursing prerequisite courses their first two years at the university. Those interested in the nursing major must apply and be accepted into the program.
Once admitted, it takes five semesters to complete the nursing major. The curriculum will prepare students to become professional registered nurses, and upon graduation, students are eligible to take the NCLEX-RN state-licensing exam.
The deadline to apply for George Fox's nursing program for the 2010-11 year is Friday, Oct. 2. More information on the program is available by contacting Elaine Smith at esmith(at)georgefox(dot)edu.
George Fox University is ranked by Forbes as one of the top 100 colleges in the country and highest among Christian colleges. George Fox is the only Christian university in the Pacific Northwest classified by U.S. News & World Report as a national university. More than 3,300 students attend classes on the university's campus in Newberg, Ore., and at teaching centers in Portland, Salem, and Redmond Ore., and Boise, Idaho. George Fox offers bachelor's degrees in more than 40 majors, degree-completion programs for working adults, five seminary degrees, and 12 master's and doctoral degrees.
###