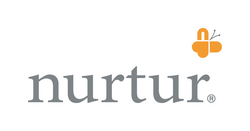 Nurtur is excited to be a part of Keenan's expanding initiative to aggressively manage the health of their clients' members.
Farmington, CT (Vocus) February 19, 2010
Nurtur®, the health, wellness and work-life company serving employers, plan sponsors and health plans, announced that it has been selected as the exclusive provider of disease management programs for Keenan & Associates. As the largest privately-held insurance brokerage and consulting firm in California, Keenan has brought an important dimension to their extensive employee benefits practice by adding Nurtur as a program provider.
"Following a very thorough process for evaluating and selecting our key program partners, we are very pleased to welcome Nurtur to our portfolio with programs that offer a proactive approach to wellness for individuals and to reducing the cost of healthcare," said Yosuke Chikamoto, Ph.D., Wellness Program Specialist for Keenan & Associates. "Keenan provides unique, dedicated resources to integrate, coordinate and communicate these programs with our clients to ensure success."
Nurtur offers a wide range of work-life, health and wellness solutions. Keenan has selected Nurtur to provide a proactive, comprehensive disease management program. Conditions included in the Nurtur program include asthma, diabetes, COPD, heart failure, coronary artery disease, lower back pain and depression.
Keenan has established a strategic relationship with Nurtur to work cooperatively in building the program and positioning Nurtur as an active partner with the employee. The program is delivered via Nurtur's proprietary PeopleCare™ member management approach, holistic data model and technology platform, and Stepwise evaluation methodology that links health interventions to program outcomes. "Nurtur is excited to be a part of Keenan's expanding initiative to aggressively manage the health of their clients' members. Our health coaching model will lead to participants' improved health, mitigate healthcare costs and improve workforce productivity for employees," said Michael Maluccio, SVP of Sales and Client Services for Nurtur.
About Nurtur:
Nurtur is the work-life, health and wellness company dedicated to helping people transform their lives with support, encouragement and motivation. The company offers customized value-based life and health management programs designed to deliver the best outcomes and greatest return for every dollar invested in health. Nurtur life and health management programs include work-life services, concierge, EAP, professional training, wellness and disease management (including Back Pain, Depression, Diabetes, Heart Disease and Respiratory Disease). The company provides services to multi-market segments including employers, plan sponsors, Third-Party Administrators, commercial health plans and government agencies. For more information, visit http://www.nurturhealth.com.
About Keenan: Founded in 1972, Keenan is the 14th largest insurance consulting and brokerage firm in the United States and the largest independent broker in California. Keenan is dedicated to providing superior insurance products and services to health care organizations, schools, community colleges, and municipalities for employee benefits, third-party claims administration, workers' compensation, integrated disability, risk management, and property and liability. Keenan has a network of offices located throughout California and a staff of more than 650 insurance specialists. For more information, call 800-654-8102 or 310-212-3344, email info (at) keenan (dot) com, or visit http://www.keenan.com
###