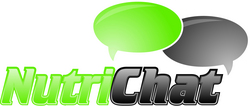 The functionality behind NutriCHAT is really quite simple
Farmingdale, NY (PRWEB) February 28, 2009
The majority of nutraceutical companies in today's digital world depend on advanced technology to learn more about the needs and wants of both current and prospective customers. The information superhighway allows us to implement the most developed technology available, but not without compromise: many tradeshows are missing critical components such as convenience, simplicity and most of all, the human element.
As the global economy continues to deteriorate, business owners have searched for simplified, cost-effective mediums that can be used to communicate the needs of their companies to the nutraceutical manufacturers that they work with. In the past, nutraceutical trade shows were viewed by business owners as an opportunity to meet with manufacturers and formulate new strategies that would help take their businesses to the next level. But with today's tight economy business-owners are closely budgeting their hard-earned dollars and find they are unable to attend as many trade shows as they have in the past. Unfortunately, this belt-tightening presents fewer opportunities for these individuals to grow their businesses. Consequently, it becomes more and more important that business-owners get the most "bang for their buck" when they attend nutraceutical trade shows. In recent years though, trade shows have failed to deliver.
Rather than helping to build their businesses during these rough times, business owners have found the trade shows to be extremely frustrating and unproductive experiences. Specifically, attendees have voiced discontent about not receiving enough personalized attention from exhibitors, or even that they've grown tired of waiting on long lines to get the help they deserved and expected at the trade shows.
In response to the frustration expressed by business owners and the lack of user-friendly appointment technology available in the industry, Nutricap Labs, a leading GMP-certified provider of nutraceutical manufacturing contract services, offers NutriCHAT; a free online appointment system that is meant to be both user-friendly and cost effective. NutriCHAT was created to bridge the gap between technology and the needs of business owners, no matter what the size of the organization.
Have a CHAT
To be part of the NutriCHAT conversation, business-owners need only to submit name, phone number, e-mail address and the date they would like to meet with a Nutricap Labs Product Advisor during a trade show. Within minutes, the Product Advisor will call or e-mail the business-owner to schedule a specific time for their NutriCHAT appointment during the trade show. The benefit of the NutriCHAT appointment system is that it gives individuals attending a trade show the opportunity to schedule one-on-one time with an expert nutraceutical manufacturer such as Nutricap Labs. No other exhibitor attending a trade show can offer this type of personal attention. Furthermore, the NutriCHAT application helps you to avoid the lines and the frustration that seem to go hand in hand at these events, giving business-owners the biggest value for their dollar.
"The functionality behind NutriCHAT is really quite simple", said Jason Provenzano, Executive Vice President of Sales and Operations for Nutricap Labs. Provenzano added, "With two of the biggest industry trade shows of the year coming up in a few weeks, we felt the need to provide attendees with an easy-to-use system so they can make face-to-face appointments with us. With all the complicated appointment technology out there these days, the one key thing that gets lost in the shuffle is the human element. Without having that exclusive time with a prospective client, there's no way that any manufacturer can learn how to help them build their business and take it to the next level. We firmly believe that NutriCHAT not only provides this intangible benefit to our target audience, but it will also make these trade shows more worthwhile to them as well."
With one week before the start of Natural Products Expo West and the Supply Expo, two of the largest trade shows in the nutraceuticals industry, NutriCHAT will surely help attendees save time and avoid stress, one conversation at a time. To schedule your Expo West NutriCHAT, please visit the NutriCHAT homepage.
To schedule your own NutriCHAT, Click Here to visit the NutriCHAT appointment page.
About Nutricap Labs:
Nutricap Labs is a full service vitamin supplement manufacturing service. We primarily manufacture nutritional tablets, capsules, powders, liquids and creams, but we also offer label and packaging design services and order fulfillment services to our customers. For information about our full line of nutraceutical manufacturing solutions, visit our homepage or call 1-800-494-6154 to speak to one of our knowledgeable production advisors.
###