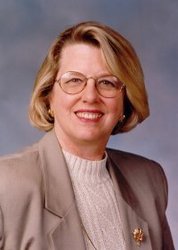 We do laboratory work to find the nutrient deficiencies of your body chemistry and then design food intake, lifestyle and stress management to assist your body in rebuilding the immune system to optimal health
West Townshend, VT (PRWEB) April 6, 2010
Nutrition Education Services is proud to announce the opening of an additional office location in Brattleboro, Vermont. Led by Elizabeth R. Harrison, a Board Certified Clinical Nutritionist, Nutrition Education Services performs laboratory testing to ascertain every patient's unique body chemistry and address dietary and lifestyles changes that will help that person attain optimum health.
Every individual has a unique chemistry. Through testing performed by Nutrition Education Services, the individual nutritional needs of the body are identified, which saves patients money and time. Eliminating the trial and error of targeting which foods, supplements and lifestyle issues are causing problems and warrant changing is less costly in the long run through this testing.
"We do laboratory work to find the nutrient deficiencies of your body chemistry and then design food intake, lifestyle and stress management to assist your body in rebuilding the immune system to optimal health," explains Harrison.
Diminished health, such as inflammatory conditions and general malaise, often begin with inadequate dietary intake and poor lifestyle habits. By testing, and evaluating deficiencies and then assisting a client in making the necessary changes recommended by Nutrition Education Services, provides clients with a plan to move forward toward an improved quality of personal health.
"Food is medicine! By making changes according to the needs of your body chemistry, our clients can reduce the symptoms that many times lead to the need for corrective medical services. We bring to this approach many years of experience in inflammatory conditions, mental health and weight control," states Harrison.
People who want to take responsibility for their own health can work in partnership with a nutritionist and their physician can benefit markedly from Nutrition Education Services. Interested individuals can call for a free, 30-minute initial consultation and determine if this is the best course of action.
Those seeking to schedule an initial consultation or learn more about Nutrition Education Services can visit NutriEd.com.
About Elizabeth R. Harrison, CCN, and Nutrition Education Services:
Elizabeth Harrison is a Board Certified Clinical Nutritionist and has been in private practice for more than 30 years. She began her professional life in social work but changed to this career in 1975 after recovering from debilitating Rheumatoid Arthritis through body chemistry balancing. She has studied with the Northwest Academy of Preventive Medicine, (now the Institute of Functional Medicine) since 1975. In 1983, Harrison founded Nutrition Education Services in Kirkland, Washington. In 1991, she became a Board Certified Clinical Nutritionist through the International and American Association of Clinical Nutritionists (IAACN), has maintained 20 CEUs annually and taken the required national board exams every 5 years. She is an active member of the IAACN and serves on the Scientific Advisory Board of the IAACN. Harrison moved her practice to West Townshend, Vermont in 2002 and has now opened a second location in Brattleboro.
Nutrition Education Services abides by the HIPAA Privacy Laws and serves Southern Vermont and the surrounding area. A full history, comprehensive testing, food intake and lifestyle design help individuals and families have healthier bodies in which to live.
###