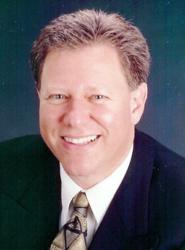 NUTRIENT DENSITY is the critical analysis every person should use to determine the quality of their diet for energy and good health. You want to pack the MOST NUTRITION into your diet with the LEAST AMOUNT OF CALORIES.
Carlsbad, California (PRWEB) March 19, 2012
Top nutritional expert Dr. Roy Vartabedian, the originator of the Nutripoints system for rating food values has released the Nutripoints QuickCheck for March, National Nutrition Month.
The Nutripoints QuickCheck gives a person their overall diet score from 0-100, and a NutriGrade from A to F. The program can be used by anyone with internet access, and is being offered free of charge during the months of March and April, 2012. The higher the rating for the diet, the more "nutrient density" or nutrition per calorie.
"Nutrient density is the critical analysis every person should use to determine the quality of their diet. You want to pack the most nutrition into your diet with the least amount of calories. This will result in more energy, lower body weight, lowering of risk for chronic diseases, and peak physical performance," says Dr. Vartabedian.
"All you have to do is answer 10 simple questions about how often you eat foods from certain food groups. The QuickCheck evaluates your diet and instantly sends you a personal report via email. This report gives you three Nutripoint scores for your diet, and one overall NutriGrade from A to F. It also gives you a detailed explanation of what the numbers and grades mean."
To take the Nutripoint QuickCheck, go to http://www.nutripoints.com/quickcheck.
Nutripoints is a system for rating foods on a numerical scale for their overall nutritional value. The method is based on an analysis of 26 positive (such as vitamins, minerals, protein, fiber) and negative factors (such as cholesterol, saturated fat, sugar, sodium) compared to the calories in the food. The overall Nutripoint score of the food is the result. The higher the value, the more nutrition per calorie (nutrient density) and the least negative factors in the food. Thus, the higher the Nutripoint score, the better the food for overall health. The system rates 3600+ foods including basic foods like apples and oranges, fast-foods, and brand-name foods.
Nutripoints was developed by Dr. Roy E. Vartabedian, a Doctor of Public Health and graduate of Loma Linda University School of Public Health. His book, "Nutripoints: Healthy Eating Made Simple" is a New York Times best seller, published in 13 countries and 10 languages worldwide. The food rating system is part of an overall program designed to help people measure, balance, and upgrade their diet's nutritional quality for overall health improvement and well-being.
The Nutripoints Quickcheck was developed in partnership with Futureworks, Inc. a software development company based in Washington.
For More information about how you can use Nutripoints and NutriGrades to improve your diet and health, go to http://www.Nutripoints.com.