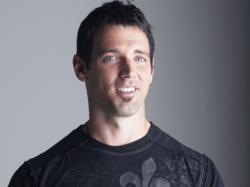 Sure, you may own a whistle, a clipboard and a booming voice, but that doesn't mean you have to be Drill Sergeant Hardass with every client.
Toronto, Ontario and New York, NY (PRWEB) November 01, 2011
Precision Nutrition, a leading fitness and nutrition research company, today publishes some surprising findings in an e-book for fitness professionals about what works best: becoming mindfulness therapists.
"Sure, you may own a whistle, a clipboard, and a booming voice, but that doesn't mean you need to be Drill Sergeant Hardass with every client," says Dr. John M. Berardi, Chief Science Officer at Precision Nutrition, of the research published today in a free, downloadable e-book.
Berardi began his career as a personal trainer, then went on to earn a PhD in exercise physiology and nutrient biochemistry before founding Precision Nutrition. He has conducted the largest body transformation study in history, based on over 10 years of research and statistical data from over 6,000 clients. Today Precision Nutrition offers a comprehensive nutrition coaching course designed specifically to teach professionals working in a personal training or strength coaching environment how to get clients in the best shape of their lives.
Berardi's thinking has evolved considerably over the years. These days he's most interested in improving fitness professionals' ability to help their clients lead better lives.
Berardi writes:
Forget "willpower" and "motivation". Help clients change their environment and their life systems. And broaden their social support.
Willpower is a very limited and unreliable bank account. Never count on it. Ever.
Instead, help clients build an environment, a system, and a support network that get them to their goals.
If junk food is in their house, they'll eat it. So help them clean out their cupboards.
If their gym is horribly inconvenient, they won't go. So make it convenient, or give them a simple workout they can do at home. And suggest they meet a friend to work out.
If they wait till they feel full of energy to work out, they'll never do it. So schedule sessions like an appointment, and help them book non-trainer days in their calendar with you.
If they're surrounded by people who don't support their goals, they'll have a tougher uphill journey than a spawning salmon. So help them take a class or join a group. Introduce them to other fit folks in the gym, and build a strong social support network of fit and healthy people.
If clients don't get rewards and recognition, they won't keep going. So point out all their "bright spots" — the qualities and accomplishments that they already have, and that they've built to date.
Whether you like it or not, you're a "mindfulness therapist".
If the client is struggling to change bad habits, start by helping them to become aware of what they're doing, thinking, and feeling (both physically and emotionally). We call this noticing and naming.
Clients can't change something if they're clueless. So help them tune in.
Around here, we call that awesomeness-based coaching (ABC): we find the awesomeness in everyone, and simply make it bigger.
There's much more about how how finding the awesomeness in everyone can lead to big progress — and changed lives — in the free e-book downloadable from Precision Nutrition's Facebook page.
About Dr. John M. Berardi
In the last three years, Dr. Berardi has been the director of the world's largest body transformation project. This one-of-a-kind fat loss coaching program has produced more total weight loss than all 11 seasons of The Biggest Loser combined. Dr. Berardi has also coached hundreds of elite amateur and professional athletes. In the last two Winter Olympics alone, his athletes collected over 25 medals, 12 of them gold. In addition, he serves as a nutrition and high performance consultant for Nike. For more about Dr Berardi and his work, visit http://www.precisionnutrition.com.
About Precision Nutrition
Precision Nutrition is a nutrition research company that translates science into real results for real people. It collects more nutrition coaching data than anyone in the world. Every year, we work with thousands of people who want to lose weight, gain muscle, and become healthy through our online coaching platform. Precision Nutrition also certifies fitness professionals and trainers worldwide through our Essentials of Sport and Exercise Nutrition textbook and online course so they can help their clients lose fat and live healthier, more satisfying lives.
# # #