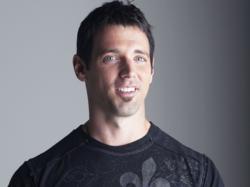 If you're struggling to change bad habits, start by becoming aware of what you're doing, thinking, and feeling, both physically and emotionally. We call this noticing and naming.
Toronto, Ontario and New York, NY (PRWEB) October 26, 2011
Precision Nutrition, a leading nutrition research and education company whose coaching programs have transformed the lives of thousands of people by conducting the largest body transformation study in history, has some surprising advice in downloadable articles published today.
Slow down to build hot, healthy, happy bodies.
Precision Nutrition recommends simple, manageable adjustments based on sound science and common sense about what people can really do. John M. Berardi, the Co-founder and Chief Science Officer of Precision Nutrition, says he's seen people in the company's coaching programs change their eating habits and gain new self-confidence.
Are they somehow "better" than normal? Special? Extra-motivated? Blessed with "great genes"?
No. They're average Janes and Joes. They've simply learned — and practiced — what really works.
"Are we geniuses?" asks Precision Nutrition's Dr. Berardi ? "Well, we like to think so. But in reality, our coaches use simple, time-tested methods to inspire, motivate, monitor, and guide our clients to stunning body (and life) transformations."
One of the keys is to slow down and pay attention.
Check your watch. Start eating. When you're done, check your watch again. How long did it take you? Our guess: not long enough.
Your goal is at least 15 to 20 minutes per meal. You need that long in order to taste your food properly, and to let your body tell your brain that you're full.
Put your utensils down between bites. Chew properly. Savour what you're eating. Enjoy it. Spend time with it. You'll enjoy food more, and get leaner to boot.
If you're struggling to change bad habits, start by becoming aware of what you're doing, thinking, and feeling (both physically and emotionally). We call this noticing and naming.
You can't change something if you're clueless. So tune in.
Paying attention also makes your performance better. For example:
If you eat slowly and mindfully, conscious of every bite, you'll probably eat less but enjoy your food more. If you train carefully, with a plan, you'll probably do your exercises correctly, with a clear focus, and stay uninjured. If you notice what "triggers" you into unwanted behaviours, you can "break the chain" and choose a different path.
Take action. But do ONE small thing at a time.
Sure, we all love "change everything" moments like winning the lottery. But that ain't reality.
Forget thinking about change. Forget reading about change. Do change. Act. Now.
The only way to succeed at anything is to take action now — ONE small step at a time.
There's much more about how slowing down can lead to big progress — and changed lives — in the free articles downloadable from Precision Nutrition's Facebook page.
About Dr. John M. Berardi
In the last three years, Dr. Berardi has been the director of the world's largest body transformation project. This one-of-a-kind fat loss coaching program has produced more total weight loss than all 11 seasons of The Biggest Loser combined. Dr. Berardi has also coached hundreds of elite amateur and professional athletes. In the last two Winter Olympics alone, his athletes collected over 25 medals, 12 of them gold. In addition, he serves as a nutrition and high performance consultant for Nike. For more about Dr Berardi and his work, visit https://www.facebook.com/pages/Precision-Nutrition/119776444792662
About Precision Nutrition
Precision Nutrition is a nutrition research company that translates science into real results for real people. It collects more nutrition coaching data than anyone in the world. Every year, we work with thousands of people who want to lose weight, gain muscle, and become healthy through our online coaching platform. Precision Nutrition also certifies fitness professionals and trainers worldwide through our Essentials of Sport and Exercise Nutrition textbook and online course, so they can help their clients lose fat and live healthier, more satisfying lives.
###