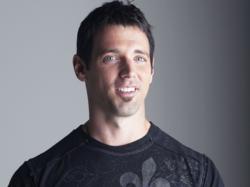 Only commit to a program that can actually prove it works.
Toronto, ON and New York, NY (PRWEB) January 11, 2012
When it comes to moving beyond New Year's resolutions by choosing a weight loss program that achieves lasting results, choose proof over theory, experts at Precision Nutrition said today in announcing findings from its latest research.
"Most people get lured into trying out untested theories," says Dr. John M. Berardi, Chief Science Officer at Precision Nutrition. "But they end up with only disappointment and wasted time to show for their efforts."
Berardi points out that no one wants to start an exercise or nutrition program where the success rate is zero. Yet a lot of people invest their time and money in programs without knowing anything about their effectiveness.
"If you're looking for results, only commit to a program that can prove it actually works," says Berardi.
Precision Nutrition can point to its long track record of success with thousands of clients. Three out of four participants who follow the program at least 80% of the time record significant weight loss in the year-long program.
Precision Nutrition offers life-changing, research-driven nutrition coaching for everyone. Precision Nutrition doesn't believe in conventional diet plans. Instead, its online platform and personalized coaching build diets one very small piece at a time, in ways that integrate workouts and habit tracking. Participants receive detailed nutrition and exercise instruction from world class coaches, access to private online forums, and all the benefits of lessons learned from more than 15 years of researching and implementing best practices of in nutrition, fitness and change psychology.
"We've run the world's largest body transformation program by coaching thousands of clients each year and helping them lead better lives," said Precision Nutrition Chief Science Officer John M. Berardi. "And we're enabling fitness professionals to do the same thing with our certification program. Our clients have lost more weight than all the participants in The Biggest Loser combined."
The Precision Nutrition team includes includes PhDs, authors, fitness trainers, a former United States Marine, a former think tank wonk, a former police officer, a tech guru who is also a champion women's wrestler, two nutritionists, and a former elementary school teacher.
You can read more about the Precision Nutrition coaches and their stories in this blog post.
Berardi said: "This isn't just a job for us. We're all doing this to give something meaningful and important to our clients. Heck, we're doing this to change the world, one small step at a time using a method that works."
About Dr. John M. Berardi
Dr. John M. Berardi is the co-founder and Chief Science Officer of Precision Nutrition Inc. One of the world's foremost experts on sport and exercise nutrition, Dr. Berardi has authored numerous peer-reviewed studies, books, textbooks and hundreds of magazine articles on the topics of exercise and sport nutrition. As a nutrition coach and exercise physiologist, he has coached hundreds of elite athletes, among them professionals and Olympic gold medalists, and thousands of everyday folk through the Lean Eating Coaching Program. In the last two Winter Olympics alone, his athletes collected over 25 medals, 12 of them gold. In addition, he serves as a nutrition and high performance consultant for Nike. For more about Dr Berardi and his work, visit http://www.precisionnutrition.com.
###