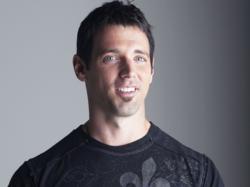 Want to lose weight? All you need is the right program, the right habits, and the right mentors.
Toronto, Ontario and New York, NY (PRWEB) November 16, 2011
Precision Nutrition, the world's leading online nutrition research and education company, today announces $50,000 in prize money for the best body transformations in its 2012 Lean Eating Coaching Program. The program begins in January of 2012, with a waiting list for advance registration opening at Noon EST (GMT -4) on Wednesday, November 16, 2011.
"It doesn't take much to lose weight, get back in shape, and enhance the quality of your life," says Precision Nutrition Chief Science Officer John M. Berardi. "All you need is the right program, the right habits, and the right mentors. And if you need an additional incentive, the $50,000 just might help!"
Precision Nutrition doesn't believe in conventional diet plans. Instead, it builds eating habits one small piece at a time, in ways that are more sustainable. Plus, it integrates workouts and habit tracking so there's nothing left to chance.
Every year, Precision Nutrition works with thousands of people who want to lose weight, increase their strength, and improve their health through its online coaching platform.
That approach worked wonders for Tom and Annemarie. The couple went through last year's Lean Eating Coaching Program together. Tom lost over 100 pounds during his one-year Lean Eating journey, going from 325 pounds at the start to a healthy and fit 205 pounds, his current weight. His partner, Anne Marie, lost 25 pounds of fat and gained a brand new confidence in the gym.
While Tom likes to chat, share stories, and be part of a social group, Annemarie prefers to sit back and do her own thing. And Lean Eating turned out to be the perfect fit for both of them.
"The great thing about the program is that it works regardless of your personality type," Annemarie says. "It's not just accountability. It's about becoming a part of a community that's based on change and support. And working through it with your partner, or just seeing what people on the forums are doing, you recognize everyone's struggles and successes. You can take what you need and put it to work for you."
Twice per year, Precision Nutrition accepts new clients into the Lean Eating Coaching Program. The results, to date, have been nothing short of remarkable. Over a hundred and fifty thousand pounds of fat lost, and over 8,000 lives changed in the process.
If you want to get in the best shape of your life and take a shot at the $50,000 in prize money, put your name on the Lean Eating waiting list today, because spots in the program typically sell out within hours and the company won't be accepting new clients again for at least six months.
The cost of the program is $99 per month for 12 months, with a money back guarantee. Dr. John M. Berardi of Precision Nutrition says: "I'm very confident in what we do at Precision Nutrition, so we ALWAYS put our money where our mouth is. So in a word: this coaching program will change your body, and probably your life, and if it doesn't, it's free."
Registration for our next group opens to the general public in January. However, those motivated enough to put themselves on the waiting list get to register 24 hours before everyone else.
About Dr. John M. Berardi
Dr. John M. Berardi is the co-founder and Chief Science Officer of Precision Nutrition Inc. One of the world's foremost experts on sport and exercise nutrition, Dr. Berardi has authored numerous peer-reviewed studies, books, textbooks and hundreds of magazine articles on the topics of exercise and sport nutrition. a nutrition coach and exercise physiologist, he has coached hundreds of elite athletes, among them professionals and Olympic gold medalists, and thousands of everyday folk through the Lean Eating Coaching Program. In the last two Winter Olympics alone, his athletes collected over 25 medals, 12 of them gold. In addition, he serves as a nutrition and high performance consultant for Nike. For more about Dr Berardi and his work, visit http://www.precisionnutrition.com.
About Precision Nutrition
Precision Nutrition is a nutrition research company that translates science into real results for real people. It collects more nutrition coaching data than anyone in the world. Precision Nutrition also certifies fitness professionals and trainers worldwide through our Essentials of Sport and Exercise Nutrition textbook and online course title nutrition certification so they can help their clients lose fat and live healthier, more satisfying lives.
###