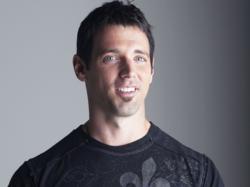 We're having a helluva time narrowing it down.
Toronto, ON and New York, NY (PRWEB) December 01, 2011
Precision Nutrition, the world's leading online nutrition research and education company, today announced that it is seeking the public's help in selecting the winners of its latest body transformation contest.
Every year, Precision Nutrition works with thousands of people who want to lose weight, gain muscle, and become healthy through its online coaching platform. And every six months, the company gives away $50,000 in prize money for the best body transformations in the program.
There's $10,000 on the line for the top male body transformation and $10,000 for the top female body transformation. Plus, 10 male and 10 female runners up win $1,000 each. And Precision Nutrition puts up another $10,000 in special surprise rewards along the way.
Over the last week or so, Precision Nutrition Chief Science Officer John M. Berardi and his coaches have spent countless hours poring over physique photos, weight loss numbers, body composition data and participation records in order to choose a handful of finalists.
"We've had a helluva time narrowing it down," says Berardi. "Dozens upon dozens of folks have changed their bodies, and their lives, in spectacular ways. The changes I saw in the men and women of this last cohort, both the physical and mental/emotional, are among the most amazing I've seen in my entire career."
So Berardi is reaching out to the public for help in determining the one man and one woman most worthy of the two $10,000 grand prizes. He asks voters to remember: "We're not rewarding the best bodies per se. We're rewarding the best transformations."
After all, in the Lean Eating program there are no crash diets, no Biggest Loser-type bootcamps, no full-time chefs, no full-time personal trainers. There are just real people adding health and fitness to their lives one step at a time.
"We don't expect folks to end up looking like fitness models," says Berardi. "We're simply looking for winners who've made the most dramatic changes in their own bodies, starting wherever they were at the beginning of the program. Your vote should reflect who you think created the most dramatic changes over the course of the last 12 months."
To see all the female finalists and cast your vote, click here.
To see all the male finalists and cast your vote, click here.
About Dr John M. Berardi
Dr. Berardi is Founder and Chief Science Officer of Precision Nutrition, a research-driven, life transforming company whose fat loss coaching program has produced more total weight loss than all 11 seasons of The Biggest Loser combined. Dr. Berardi has also coached hundreds of elite amateur and professional athletes. In the last two Winter Olympics alone, his athletes collected over 25 medals, 12 of them gold. In addition, he serves as a nutrition and high performance consultant for Nike. For more about Dr Berardi and his work, visit http://www.precisionnutrition.com
About Precision Nutrition
Precision Nutrition is a nutrition research company that collects more nutrition coaching data than anyone in the world. Precision Nutrition also certifies fitness professionals and trainers worldwide through its Essentials of Sport and Exercise Nutrition textbook and online course so they can help their clients lose fat and live healthier, more satisfying lives.
# # #