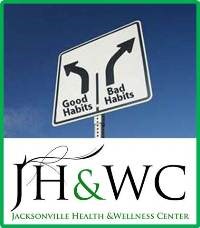 We no longer have the luxury to wait for a personal health crisis before deciding to eat healthier and exercise. Join us for a life-changing weekend!
Jacksonville, Fla. (PRWEB) January 11, 2013
Jacksonville Health & Wellness Center, Jacksonville's premier holistic healthcare provider will host a weekend-long educational event designed to change the way participants think about nutrition and help them redefine their relationship with food. Drawing on the latest nutritional science, Dr. Jon Repole and his team will showcase common-sense approaches to treating--and preventing--common lifestyle diseases through an improved diet.
Dr. Jon Repole, chiropractor and nutrition expert at Jacksonville Health & Wellness Center knows all too well that we need to rethink our approach to food. The World Health Organization estimates that under- and over-nutrition and diet-related chronic diseases account for more than half the world's diseases. And the National Cancer Institute estimates that between 35% and 60% of cancers worldwide are related to diet alone.
But it doesn't have to be this way, Dr. Repole explains. "The solution begins with education. We'll present a safe, effective complementary treatment for diabetes, heart disease, obesity, weight loss, chronic pain management, depression, and anxiety--just to name a few of the health conditions we see in our office every day. To the best of my knowledge, this is the first time a program of dietary and lifestyle excellence like this has been offered to the public in Jacksonville, Florida."
The seminar (1:00 to 6:00 PM Saturday and Sunday) costs $150 per participant and Jacksonville Health & Wellness Center will donate $25 from each admission to C.J. Acres Animal Rescue. All snacks and meals are included. Those interested in attending the event can learn more and register by clicking here.
Jacksonville Health & Wellness Center provides holistic healthcare, including chiropractic, nutritional counseling, functional medicine, advanced diagnostic testing, massage, yoga, breathwork and physical therapy.
Dr. Repole holds a Doctor of Chiropractic degree from NYCC, a B.S. from Siena College, and a Holistic Health Practitioner and Nutritional Consultant degree from the Global Institute for Alternative Medicine. His credentials also include certificates and post doctorate education in plant based nutrition, endocrinology, anti-aging, neurology and functional medicine.
For more information, visit the Center's website at drrepole.com or call (904) 268-6568. The Center is also on Facebook.
Contact:
Jacksonville Health & Wellness Center
9957 Moorings Dr #403
Jacksonville, FL 32257
(904) 268-6568
http://drrepole.com