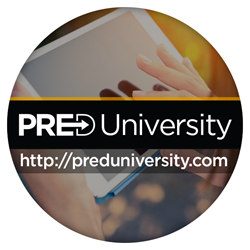 Austin, Texas (PRWEB) April 30, 2015
PreDiabetes Centers, the country's leading company specializing in personalized prediabetes treatment, will host a free nutrition-focused online event at PreD University, the Company's new online diabetes prevention and treatment program.
The interactive webinar, titled "Reverse the Curse: 3 Ways to Fight Diabetes with Food," is hosted by nutrition expert and chef Han Ashley. Chef Ashley gives attendees smart dietary tips and explains how eating healthfully to reverse prediabetes or diabetes is not only easy, it saves money and time!
Chef Ashley cultivated her knowledge of health and nutrition at the Weimar Center of Health and Education in Weimar, Calif., more than 25 years ago. As the PreDiabetes Centers Concierge Chef, Ashley creates recipes and meal plans for clients and collaborates with the Company's medical department in nutritional development efforts for PreD University.
Anyone interested in living a healthier lifestyle and learning how to eat the right foods any time, anywhere, is encouraged to join Chef Ashley's nutrition event. To sign up for the next online event, readers can click here.
All attendees leave the interactive nutrition webinar with valuable tips on:

How to eliminate sugar-filled foods from your home
Why you shouldn't obsess over calories and weight loss
Four simple ways to start a diabetes prevention plan
Captivating webinars is one of the many valuable features of PreD University, a revolutionary new online prediabetes treatment program that uses the same treatment techniques used in the PreDiabetes Centers treatment clinics.
People who are interested in reducing their risk for diabetes can log on to the next PreD University nutrition event here.