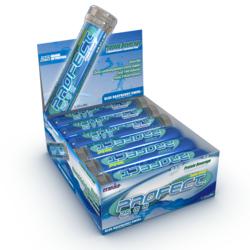 Whitehall, PA (PRWEB) February 06, 2012
Protica has announced that their newly released protein shot, Profect, can be helpful to aid burn patients in the healing process. Severe burn injury over 30% or more of the body surface can result in pronounced metabolic response that requires specialized nutrition. Profect was designed to help medical patients, including burn patients meet nutritional requirements and aid recovery. The expenditure of resting energy after a burn injury can be as much as 100%. Each serving of Profect contains 25 grams of protein, which can provide extra energy to the body and help the healing process.
Protica's new product, Profect, can aid patients suffering from trauma, including burns, which can cause the body to deplete its supply of protein, as well as a redistribution of the nitrogen pool within the body. As a result, muscle protein breakdown can be accelerated. A patient can take Profect to help to address this problem by supplying the body with additional protein. Wound repair may also require protein causing the body to lose protein through wounds. Because of this, the body has increased calorie needs forhealing. Profect's formulation allows the patient to get the maximum amount of nutrition per calorie ingested.
According to the CDC's Recommended Daily Allowance (RDA), a healthy adult requires 1.2 and 1.5 grams of protein per kilogram of body weight per day. The RDA for children is higher to support growth. Hence, many pediatric patients with burn injuries require as much as 3 grams of protein per kilogram per day. When used under a doctor's supervision, Profect can help child burn patients as well.
Profect contains a blend of three proteins: collagen, whey, and casein. Casein is a milk protein and has the ability to form a gel or clot in the stomach. This can make casein very efficient in aiding in nutrient supply. The clot is able to provide a sustained slow release of amino acids into the blood stream, sometimes lasting for several hours. This can aid in meeting the demand of the body for an increased supply of amino acids, providing energy, and promote healing.
Protica is confident that their newest product, Profect, can be used to aid burn patients in the healing process.
About Protica
Founded in 2001, Protica, Inc. is a research-based nutraceutical firm headquartered in Whitehall, Pennsylvania. In its privately owned 250,000 square foot facility, Protica manufactures capsulized foods, such as Profect® ready-to-drink liquid protein beverage, Isometric® ready-to-drink meal replacement shot, Fruitasia® ready-to-drink fruit and vegetable shot, Protein Gem® ready-to-eat healthy gelatin, Protein Twist® ready-to-eat protein candy, Pediagro® ready-to-drink children's meal replacement, Proasis® all natural ready-to-drink liquid protein shot, and many other brands in ready-to-drink and ready-to-eat form. To learn more about Protica please visit protica.com.
# # #