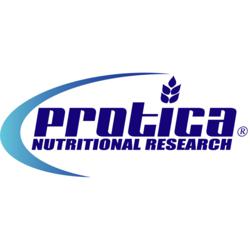 Whitehall, PA (PRWEB) February 07, 2012
Protica has announced that their latest protein shot, Profect®, can be beneficial to patients undergoing chemotherapy. Chemotherapy is a cancer treatment that uses drugs to stop the growth of cancer cells, either by killing the cells or by stopping the cells from dividing. Because chemotherapy targets rapidly dividing cells, healthy cells that normally grow and divide rapidly may also be affected by the cancer treatments. These can cause side effects such as nausea and hair loss, which are usually temporary and reversible. Protica believes that patients can use Profect to help decrease the severity of some of the side effects related to chemotherapy.
Profect provides a large amount of nutrition in a small amount of liquid -- three fluid ounces per serving. Nutrition can be affected by symptoms due to cancer and cancer treatments. These symptoms can interfere with eating and digestion. Profect can be used to address some of these symptoms. If a patient has a decreased appetite and cannot tolerate food, Profect's small volume and high nutritional content can allow a patient to obtain important nutrition in just a few sips. If a patient is suffering from nausea as a result of chemo therapy, Profect's predigested protein formula allows for nutrients to be absorbed easily by the stomach.
Patients undergoing chemotherapy can have elevated protein requirements. A chemotherapy patient can require twice as much protein as a healthy adult. Profect can be used by cancer patients to obtain the necessary amount of protein during treatment. Following chemotherapy, patients need to maintain adequate calories for weight maintenance along with enough protein to aid the immune system, strengthen muscles, and keep energy levels up during treatment. Using Profect can help patients ensure that the calories they are consuming contain the maximum amount of nutrients per serving.
Profect's high protein concentration can prevent a side effect of chemotherapy called protein calorie malnutrition (PCM). This condition can lead to a decrease in energy levels and muscle loss. Using Profect as part of a patient's treatment during chemotherapy can help avoid this condition.
Protica is confident that Profect will become a beneficial treatment that will aid cancer patients during chemotherapy treatments.
About Protica
Founded in 2001, Protica, Inc. is a research-based nutraceutical firm headquartered in Whitehall, Pennsylvania. In its privately owned 250,000 square foot facility, Protica manufactures capsulized foods, such as Profect® ready-to-drink liquid protein beverage, Isometric® ready-to-drink meal replacement shot, Fruitasia® ready-to-drink fruit and vegetable shot, Protein Gem® ready-to-eat healthy gelatin, Protein Twist® ready-to-eat protein candy, Pediagro® ready-to-drink children's meal replacement, Proasis® all natural ready-to-drink liquid protein shot, and many other brands in ready-to-drink and ready-to-eat form. To learn more about Protica please visit protica.com.
###