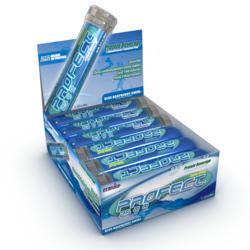 Whitehall, PA (PRWEB) February 08, 2012
Protica has announced that its protein shot, Profect®, can aid hospitalized patients in their recovery. Protica developed Profect's formulation to meet the dietary requirements of medical patients. Profect's formula is ideal for hospitalized patients who can have impaired nutritional status.
Profect was designed to help hospitalized patients obtain protein required for recovery. Protica is confident that their liquid protein product, Profect, can help prevent a lack of protein in hospitalized patients, which can otherwise have hazardous implications for their health, recovery from illness, or surgery. Many body tissues are composed of proteins, and protein requirement is increased for many sick patients as their bodies recover from illness or injury. Protica believes that Profect can be an effective tool that can help hospitalized patients obtain the necessary nutrients for recovery.
Each serving of Profect contains 25 grams of protein, which is a natural source of energy. Profect's high protein content can help patients prevent protein energy malnutrition (PEM), a condition that can occur in hospitalized patients. PEM is the condition that develops when protein intake or energy intake chronically fail to meet the body's requirements for these nutrients. Protein energy malnutrition can result in weight gain and muscle loss. Providing Profect to a patient can provide critical nutrition to hospitalized patients and help them avoid developing protein energy malnutrition.
One serving of Profect can have a positive effect on hospitalized patients. In some patients, even an adequate protein provision may improve immune function and muscle function enough to improve the patient's condition. Mobilization and exercise are essential for nutritional rehabilitation. Profect can be helpful for patients who are beginning to exercise. The high protein content in Profect can provide extra energy to help a patient get through a tough exercise routine.
Some hospitalized patients require a high protein diet. These patients will need approximately 1.5 grams of protein per kilogram of body weight according to their weight, whereas normal adults require 0.8 grams of protein per kilogram. Meals offered at home or in the hospital may not offer enough protein to meet this requirement. Profect can be used to help supplement the diet of patients who require additional protein.
Protica is confident that Profect will be effective in helping hospitalized patients obtain the necessary nutrients for recovery.
About Protica
Founded in 2001, Protica, Inc. is a research-based nutraceutical firm headquartered in Whitehall, Pennsylvania. In its privately owned 250,000 square foot facility, Protica manufactures capsulized foods, such as Profect® ready-to-drink liquid protein beverage, Isometric® ready-to-drink meal replacement shot, Fruitasia® ready-to-drink fruit and vegetable shot, Protein Gem® ready-to-eat healthy gelatin, Protein Twist® ready-to-eat protein candy, Pediagro® ready-to-drink children's meal replacement, Proasis® all natural ready-to-drink liquid protein shot, and many other brands in ready-to-drink and ready-to-eat form. To learn more about Protica please visit http://www.protica.com
###