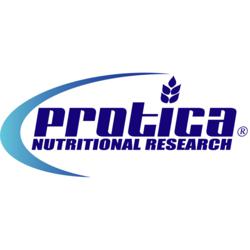 "I am excited that people in the nutrition industry are viewing Fruitasia as a relevant and effective product advancement..." says Jim Duffy, president of Protica.
Whitehall, PA (PRWEB) February 14, 2012
Protica is pleased to announce that its recently launched fruit and vegetable shot, Fruitasia® has been chosen as a finalist for the Best New Finished Product, 2012 NutraAward. Fruitasia is one of four finalists for the Best New Finished Product category of the 2012 NutrAwards. A winner will be chosen at the 2012 Nutracon event held in Anaheim California on March 8th.
Fruitasia was chosen as a NutrAward Best Finished Product finalist based on a vote from a selection committee consisting of industry experts, scientists and nutritionists, and registered Nutracon attendees. Voting is based on several categories. These categories include viable product, scientific merit, efficacy, distinct health application, and unique packaging. The NutrAward program was created over ten years ago to reward and recognize companies that are investing in rigorous and measurable scientific studies to prove the efficacy of their proprietary ingredients, products or technologies.
Fruitasia® is intended to help consumers obtain the USDA's daily recommended amount of fruits and vegetables. Fruitasia is the first fruit and vegetable shot. It is an all natural, three-ounce shot that contains three full servings of vegetables, two full servings of fruit and five grams of soluble dietary fiber. Fruitasia is available in five fruit flavors and is packaged in Protica's patent-pending, virtually unbreakable vial.
Protica is confident that Fruitasia will become a well known source for dietary nutrients for many people. The USDA recommends that a person eat five servings of fruits and vegetables each day. However, that is the minimum. Protica believes that many consumers will use Fruitasia to consume more than the daily recommended amount, and that people will experience added benefits like a feeling of extra energy. "When I drink a Fruitasia shot, I feel really good. My mood improves. I feel energized, I feel less hungry and I eat less at meal time," said Jim Duffy, president and founder or Protica.
Duffy does not expect people to replace fruits and vegetables in their normal healthy diet with Fruitasia. Duffy recognizes the need for a diet of fresh fruits and vegetables, but also realizes the need for a quick, healthy alternative when there is not enough time in the day to ensure eating five servings of fresh fruits and vegetables. Duffy is also confident that consumers who eat fresh fruits and vegetables everyday will feel added positive effects from the nutrition provided by Fruitasia. Speaking about the NutrAward, Duffy said, "I am excited that people in the nutrition industry are viewing Fruitasia as a relevant and effective product advancement, and the whole Protica team is honored that Fruitasia is a NutrAward finalist."
About Protica
Founded in 2001, Protica, Inc. is a research-based nutraceutical firm headquartered in Whitehall, Pennsylvania. In its privately owned 250,000 square foot facility, Protica manufactures capsulized foods, such as Profect® ready-to-drink liquid protein beverage, Isometric® ready-to-drink meal replacement shot, Fruitasia® ready-to-drink fruit and vegetable shot, Protein Gem® ready-to-eat healthy gelatin, Protein Twist® ready-to-eat protein candy, Pediagro® ready-to-drink children's meal replacement, Proasis® all natural ready-to-drink liquid protein shot, and many other brands in ready-to-drink and ready-to-eat form. To learn more about Protica please visit protica.com
###