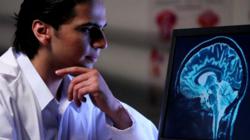 If I said to you - try a little of this chemical. Just put it on your tongue and swallow. Don't worry, the Government says it's safe. Although there are Material Safety Data Sheets that warn workers that this chemical is Mutagenic
Tamap, FL USA (PRWEB) July 06, 2012
An unknown wise practitioner once said never to purchase parachutes, contact lenses or pacemakers based solely on bargain basement prices. The same principle holds true for vitamin and mineral supplements. Unfortunately, many consumers are focused on the wrong part of the label. At least that's what Liberty Health Network spells out in their new Nutritional Supplement web site.
"If I said to you - try a little of this chemical. Just put it on your tongue and swallow. Don't worry, the Government says it's safe. Although there are Material Safety Data Sheets that warn workers that this chemical is Mutagenic for mammalian somatic cells. May cause damage to the following organs: lungs, upper respiratory tract. Would you try it? For virtually everyone, the answer would be an emphatic no. Get this is actually one of the whitening ingredients in many over the counter nutritional supplements. The chemical is called Titanium Dioxide." Said Liberty Health Network's Chief Operating Officer Russell Bly.
Titanium Dioxide is often used in the manufacture of Nutritional Supplements because of the chemical's whitening properties. However, research is recently bringing into questions the effects of Titanium Dioxide, at least at the nano particle level.
Liberty Health Network points to a comprehensive study conducted by researchers at UCLA's Jonsson Comprehensive Cancer Center. The study shows that Titanium Dioxide (TiO2) nanoparticles induced single- and double-strand DNA breaks and caused chromosomal damage, as well as inflammation, all of which increase the risk of cancer.
The UCLA study is the first to show that the nanoparticles had such an effect, said senior study author Robert Schiestl, UCLA professor of pathology, radiation oncology and environmental health sciences and a Jonsson Cancer Center scientist.
"Obviously, we invested in our new Maxegen.Com web site to expand our presence in a very crowded marketplace." Said Liberty Health Network's Chief Financial Officer Tracy Grevert. "But more than investing in a site to market our products, we wanted to invest in a site that continues to educate consumers about the risks associated with other products in the marketplace, risks associate with toxic Mortechems and the important of seeking out Mortechem Free Nutrtional Supplements." Said Grevert.
Grevert went to to say "And here is the ironic part: Many Antioxidants use Tiutanium Dioxide as a whitener. The same chemical that TiO2 nanoparticles–induced genotoxicity in vivo in mice possibly caused by a secondary genotoxic mechanism associated with inflammation and/or oxidative stress. That's right. Your Antioxidant may actually be an Oxidizer! Imagine 50, 60, or even 70 years of ingesting Titanium Dioxide every day in three or four different pills!"
LHN offers several of the company's best-selling Mortechem-Free Nutritional Supplements such as AlliSTAR Premium Garlic Supplement; ProZymaCleanse Daily Probiotic, Digestive Enzyme, and Fiber Supplement; O2 Plus Saturated Oxygen Drops; SlimEZ Weight Loss Supplement Capsules; MGA Plus Mangosteen, GoJi, Acai, and Pomegranate Capsules which play an important role in turning back the hands of time.
To help customers look younger, LHN offers the following products: Beau Visage Non Surgical Facelift Mask; Beau Visage Facial Herbal Toner with Hyaluronic Acid and Witch Hazel (2 Ingredients recommended by TV's Dr. Oz); Beau Visage Facial Cleanser; Beau Visage Anti Aging Moisturizer.
Additional products are also offered exclusively on the company's website for Network Marketing distributor sales. Select products are also available on Amazon.Com.
About Liberty Health Network, LLC
Liberty Health Network is one of the nation's leading Direct and Internet Marketing companies with a state-of-the-art Global Distribution facility in Tampa Bay, Fl. For 12 Years, the Liberty Health Network name has been synonymous with high quality Mortechem-Free Nutritional Supplements, Anti Aging Skin Care, and Internet Web Applications. MAXeGEN.Com is a participant in the Amazon Services LLC Associates Program, an affiliate advertising program designed to provide a means for sites to earn advertising fees by advertising and linking to amazon.com, endless.com, smallparts.com and/or myhabit.com The statements made on this website have not been evaluated by the Food & Drug Administration. These products are not intended to diagnose, prevent, treat, or cure any disease.
Individuals interested in affiliate Marketing are encouraged to visit the new Affiliate Marketing Online Store at http://www.FaceLiftMasks.Com
Businesses or Individuals interested in distributing Liberty Products or requiring more information on this topic should contact Chief Operating Officer Russell Bly at (813) 774-8191 or e-mail at office(at)libertyhealthbiz(dot)com.