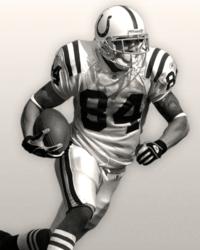 Athletes needed a sports nutrition company they could trust. MusclePharm was created by real athletes to meet the sole purpose of delivering athletes safe and effective products. MusclePharm is the Athletes Company.
Denver, CO (PRWEB) January 14, 2013
MusclePharm Corporation (MSLP.OB), a nutritional supplements company focusing on active lifestyles, today shared the recent comments from CEO Brad Pyatt's interview with ProSource.com, "The Ultimate Fitness Supersite." ProSource recently created the interview series and asked Pyatt to be their first interview subject.
"MusclePharm possesses immense respect for ProSource," Pyatt said. "It was fun to discuss the business with a group of industry heavy-hitters. I thank them for their time."
An excerpt from the interview is below.
"ProSource: Can you state the basic philosophy of your company and how it translates into the manufacturing and marketing of your products?
"Brad Pyatt: Athletes shape the MusclePharm vision. It's that simple. Unlike most companies in this industry, our core executives are former athletes. Myself personally, the CEO and Founder, most notably played in the NFL. Jeremy Deluca, our President and CMO, had numerous full-ride football scholarship offers, and then there is Co-Founder Cory Gregory, who is a fitness and powerlifting phenom. During our competitive days, we each used nutritional supplements and experienced the positives as well as the negatives. That's why, before anything else, we invested extensively to ensure our supplements met standards of product integrity and safety that other companies don't match. As ex-athletes, we demand that our products set the standard in areas like being free of banned substances. We consult with independent testing groups about every MusclePharm product…"
To read the full interview, go to http://www.prosource.net/content/articles/Articles-by-ProSource/by-athletes-for-athletes.aspx
ABOUT PROSOURCE.NET
Since 1996, ProSource has been offering bodybuilders a more diverse array of products, service and value. Check them out at http://www.prosource.net.
ABOUT MUSCLEPHARM
MusclePharm is a healthy lifestyle company that develops and manufactures nutritional supplements that address active lifestyles, including muscle building, weight loss and maintaining general fitness through a daily regimen of nutritional supplements. The products are formulated through a six-stage research process using the expertise of leading nutritional scientists. MusclePharm's products are also sold to consumers in more than 110 countries and available in over 10,000 U.S. retail outlets, including Dick's Sporting Goods, GNC, Vitamin Shoppe and Vitamin World. MusclePharm products also are sold through more than 100 online channels globally, including bodybuilding.com, amazon.com and vitacost.com. For more information, please visit http://www.musclepharm.com.
Contact Info:
Info(at)musclepharm(dot)com