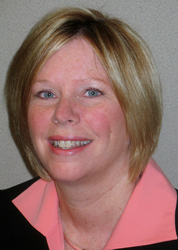 Lansing, MI (Vocus) March 17, 2009
NuUnion Credit Union recently announced the promotion of Jennifer Kurzynowski to Chief Information Officer (CIO). As CIO, she provides leadership to the areas of information technology including electronic banking systems, web based services as well as information, network and telecommunication systems.
Kurzynowski's 19 years of service at NuUnion has positioned her to excel in this new role. Formerly Vice President of E-Commerce, Kurzynowski was responsible for the development and operation of all electronic banking channels. Her accomplishments include leading the development and implementation of web based services, NuUnion's debit card program, internet banking and electronic bill payment systems.
In addition to being CIO, Kurzynowski has a role on the team that partners with the CEO and executive management in strategic development (planning) and implementation.
Jennifer and her family reside in Grand Ledge.
NuUnion was established in 1952 and today is nearly 89,000 members strong. With more than $818 million in assets and 14 branches, including eight locations in Lansing, two in Mt. Pleasant, and four in west Michigan, NuUnion believes in providing a unique service experience. Membership is open to anyone in its 28-county service area.
Contact:
Danielle Brehmer
517.267.7439
Website: http://www.NuUnion.org
# # #