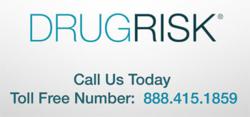 Experts have related vaginal rings like NuvaRing to higher blood clot risks than with traditional birth control pills.
Dallas, TX (PRWEB) December 21, 2012
The prescription drug resource center DrugRisk.com is advising patients concerned over their options following a NuvaRing side effect that the recent delay of trials could help with resolution of litigation.
DrugRisk seeks to improve patient safety through education of the latest drug warnings, recalls, studies and litigation. In the case of NuvaRing, those now learning their legal options may be encouraged by similarities with previous litigation over the birth control drugs Yaz and Yasmin, explains DrugRisk representative Ryan Mayer.
The DrugRisk center had previously reported that as many as 1,028 patients have filed a NuvaRing lawsuit claiming blood clots in a special federal court in Missouri.* The formal case is known as In re: NuvaRing Products Liability Litigation, No. 08-md-1964, JPML, Eastern District Missouri.
U.S. District Judge Rodney Sippel, who presides over the cases, recently delayed the start of trials to July 8, 2013.** In similar blood clot litigation with Yaz and Yasmin, the delay of trials set to begin in November of 2011 led to parties reaching settlements that continue to the present.*** That case was known as Yasmin and Yaz (Drospirenone) Marketing, Sales Practices and Products Liability Litigation (MDL No. 2100, Southern District Illinois).
Anyone who suffered blood clots, stroke, DVT or pulmonary embolism after using NuvaRing is urged to contact the DrugRisk Resource Center or speak with a lawyer about their legal rights as soon as possible.
Experts have related vaginal rings like NuvaRing to higher blood clot risks than with traditional birth control pills.
The British Medical Journal published a Danish study on May 10, 2012 linking vaginal rings like NuvaRing to as much as a 90% increased risk of blood clots over oral contraceptives. On June 14, 2012, the New England Journal of Medicine also published a study finding vaginal ring contraceptives could relate to a 2.5 to 3-fold increased risk of blood clots.
Due to the specialized nature of federal MDL drug injury cases, the DrugRisk Center only recommends lawyers and law firms who have already handled NuvaRing lawsuits.
For more information on the research, side effects and litigation news related to NuvaRing and other drugs, or to speak with a lawyer, visit http://www.DrugRisk.com.
*jpml.uscourts.gov/sites/jpml/files/JPML_Statistical_Analysis_of_Multidistrict_Litigation-2012.pdf
**Order # 1423, Novenber 20, 2012, Case: 4:08-md-01964-RWS
***Bayer Interim Financial Statement, Legal Notes and Business Development, September 30, 2012