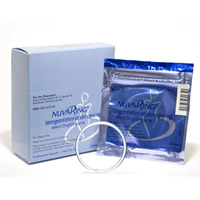 If you have been affected by internal bleeding or the loss of a loved one from Pradaxa, it is important to speak with a lawyer about your legal options as soon as possible. You may be entitled to substantial compensation.
Los Angeles, CA (PRWEB) September 28, 2012
The NuvaRing Resource Center, a patient advocacy group, is alerting those women who used NuvaRing contraceptive devices that experts have related the vaginal rings to increased risks of blood clots. Also, Federal Judge Rodney W. Sippel recently stated that injury trials would start next year.
Anyone who suffered a blood clot, DVT, stroke or Pulmonary Embolism after using NuvaRing is urged to contact the NuvaRing Resource Center or speak with a lawyer about their legal options.
NuvaRing is a once-a-month vaginal ring contraceptive produced by Organon Pharmaceuticals and Merck which was marketed as containing lower doses of hormones. However, the Patient Drug Information from Merck indicates the device works by releasing hormones directly into the bloodstream.
So far, the FDA has received over 1,000 reports of blood clot injury or death in patients using NuvaRing. On October 27, 2011 they released a report titled, "Combined Hormonal Contraceptives (CHCs) and the Risk of Cardiovascular Disease Endpoints", which showed vaginal ring contraceptives could increase the risks of blood clots by as much as 56%.
The British Medical Journal published a study from Denmark on May 10, 2012 linking vaginal rings like NuvaRing to as much as a 90% increased risk of blood clots over oral contraceptives. On June 14, 2012, the New England Journal of Medicine also published a study finding vaginal ring contraceptives could relate to a 2.5 to 3-fold increased risk of blood clots.
Due to the number of NuvaRing lawsuits filed, the cases have been consolidated into a federal Multi-District Litigation court in Missouri. The formal case is known as In re: NuvaRing Products Liability Litigation, No. 08-md-1964, JPML, Eastern District Missouri. On September 5, 2012, the U.S. Panel on Multidistrict Litigation indicated that more than 1,000 caseshave been filed so far.
On August 23rd, U.S. Federal District Judge Rodney W. Sippel announced that NuvaRing lawsuit trials would begin in May of 2013. This will set a precedent for other cases and settlements for future victims.
The NuvaRing Resource Center urges anyone affected by blood clots, stroke, DVT or pulmonary embolism after using NuvaRing to learn their legal rights as soon as possible and find out eligibility for a NuvaRing lawsuit.
Due to the specialized nature of federal MDL drug injury cases, the Resource Center only recommends lawyers and law firms who have already handled NuvaRing lawsuits.
For more information on research, NuvaRing side effects and litigation news related to NuvaRing devices, or to speak with a lawyer, visit http://www.NuvaRing-Lawsuits.net.