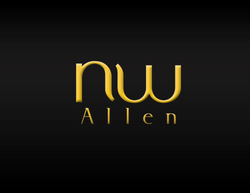 NW Allen is the ultimate protective range of clothes for the frequent traveler and business person.
Beaverton, OR (Vocus) September 15, 2010
Skankeywear®, a Beaverton, Oregon headquartered company has launched the NW Allen brand; a range of shirts, pants and ties initially for the US and global market. The products have unique benefits that protect clothes from a number of things that can damage and stain garments. NW Allen uses C-6 technology which is a special Eco-friendly treatment that allows the clothes to be stain resistant, water repellent, fade resistant, odor repellent and wrinkle free. This advanced technology has been years in development but the results have been worth the wait. Says CEO Nathan Skankey "NW Allen is the ultimate protective range of clothes for the frequent traveler and business person." Simply put if you spill something on your clothes or have to travel with several meetings and have long lay over's you won't have to worry about unpleasant odors and embarrassing stains.
NW Allen clothes do not require ironing so you can shake them out after drying and immediately put them on because they are wrinkle resistant. In a world committed to saving our planet you are now part of the solution given that you can save valuable energy with NW Allen clothing.
NW Allen has a range of poplin shirts, slacks and colorful stylish ties that are fashionable as well as being protective. These products will provide a great value for the discerning consumer. In addition, for a limited time during the introduction, NW Allen will be offering lucrative discounts and value packs.
The products will be sold primarily via online portal at nwallen.com. And will be nationally available in the spring. Over the next twelve months the company plans to expand distribution into both specialty stores and eventually to mass retail outlets.
Join us as we bring a new wave of stylish and resistant clothing to consumers.
For further details please visit us at nwallen.com, nwallen.blogspot.com and follow us on Twitter at http://twitter.com/NWAllenapparel..
Skankeywear is the nations leading provider of quality and protective apparel for a range of occasions. NW Allen is the professional and executive travel brand within the overall Skankeywear portfolio.
###