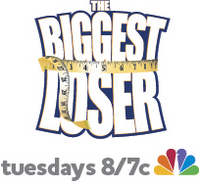 Agoura Hills, CA (PRWEB) September 10, 2010
The 10th season of The Biggest Loser premieres on Tuesday, September 21st on NBC, and Nationwide Medical, Inc. is proud to be working to support the good health of the contestants.
One of the health concerns related to obesity is Obstructive Sleep Apnea (OSA), a potentially life-threatening condition in which a person has episodes of stopped breathing during sleep. The Biggest Loser provides contestants with comprehensive diagnosis and treatment for OSA. For the past three seasons Nationwide Medical, Inc. has served as the equipment and patient support organization for the CPAP (Continuous Positive Airway Pressure) machines provided by Phillips Respironics.
Nationwide Medical, Inc. is a CPAP equipment service provider with over 21,000 patients nationwide. Nationwide Medical, Inc.'s goal is to provide its patients with the optimal equipment and the best fitting apparatus for those being treated for OSA. Their Follow-Up Care Program is frequently covered by insurance and provides replacement of masks, tubing, filters, and other accessories based on their compliance schedule. This level of care continues, if needed, after The Biggest Loser contestants return to "normal life" and has helped ensure maximum results by routinely following up on their therapy and providing the necessary replacement supplies.
Nationwide Medical, Inc. works with Phillips Respironics to provide contestants with proper care and treatment at The Ranch. Pam Minkley, a clinical trainer, is Phillips' on-site company representative overseeing the CPAP equipment they provide to the show. Nationwide Medical's Director of High Technology, Dody Jordahl, is frequently on-site at The Ranch to assess the needs of the contestants in regards to their OSA treatment and provide the proper care and accessories necessary for the most effective CPAP therapy possible. Nationwide Medical, Inc. and Phillips Respironics provide their equipment and services free of charge to the contestants. During the course of this season of The Biggest Loser, Nationwide Medical, Inc., will monitor the data output from the equipment to ensure the settings are adjusted to the contestants' changing needs in accordance with physician orders. This is much like the service The Biggest Loser contestants with OSA will receive from Nationwide Medical, Inc.'s Follow-Up Care Program once they leave the show.
Howard Siegel, president of the company comments, "Nationwide Medical Inc. has grown as a company through our commitment to providing a level of customer service that is unmatched in the sleep apnea industry. We are thrilled to bring our services to The Biggest Loser for a third consecutive season." Nationwide Medical, Inc. is dedicated to improving the lives of its patients all across the U.S.
For further information, please contact:
Dody Jordahl
Director, High Technology
Nationwide Medical, Inc.
Tel: 877-307-2727
E-mail: djordahl(at)nationwidemedical(dot)com
http://www.nationwidemedical.com
About Nationwide Medical, Inc.
Nationwide Medical, Inc. was established in 2002 for the express purpose of serving CPAP/Bilevel patients. Research showed that CPAP/BiLevel patients were largely ignored or at the very least under serviced. From that need, the Nationwide's Follow-Up Care Program was born, and the response continues to be overwhelmingly positive. Nationwide Medical, Inc.'s patient services department follows-up with each patient every three months or more often, if necessary. Trained specialists help patients with any and all problems regarding their therapy, and they also make available all necessary supplies which are delivered right to their home.
Service is the key to Nationwide Medical, Inc.'s growth and success. This is highlighted by the 21,000 patients in the Follow-Up Care Program, as well as dozens of sleep labs and hundreds of physicians recommending Nationwide Medical, Inc. to service their patients.
Nationwide Medical, Inc. is based in Agoura Hills, CA. For more information and news, please visit Nationwide Medical's Facebook page and http://www.nationwidemedical.com.
About The Biggest Loser
The television show The Biggest Loser challenges and encourages overweight contestants to shed pounds and become healthier. The unscripted and life-altering reality series gathers contestants from across the country to face real-life temptations, while being provided with approved weight-loss skills and resources in an effort to help them transform their bodies, health -- and ultimately -- their lives. Contestants work out under the supervision of professional trainers Jillian Michaels and Bob Harper. The series has become a worldwide hit airing in over 90 countries and produced in 25 countries. For more information about the television show, visit http://www.nbc.com/TheBiggestLoser/.
Together, Nationwide Medical, Inc., Phillips Respironics, and The Biggest Loser strive to make a personal connection with every individual to enhance their quality of life.
# # #