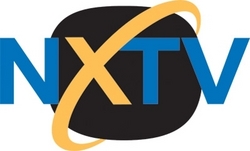 The reliability in NxTV's most recent technology rollout at The Cove has been very strong
Bahamas (PRWEB) June 9, 2008
The Atlantis Paradise Island, Bahamas, with seven spectacularly themed hotels that total over 4,000 rooms, is one of the world's most stunningly unique properties - and one of the most technologically advanced. Four years ago, when most hotels had no idea what Internet protocol (IP) was, the property implemented a total Internet protocol network throughout its entire property to deliver digital hotel HD TV, voice-over IP telephony, high-speed Internet access and communications with other in-room devices. It was a bold forward-looking move. Today the Atlantis Bahamas is the largest IP hospitality implementation in the world.
"When Atlantis made the decision to move to an IP infrastructure, two things were happening," said Bernard Gay, chief information officer of Kerzner International Bahamas. "One, Video on Demand (VOD) and in-room entertainment was just beginning to move from coaxial cable to an IP platform for greater integration and converged network use. And two, Atlantis wanted to offer more concurrency, or network sharing, within each of our applications. At the time of our installation, NxTV was the only company providing highly scalable VOD over IP. We selected them for our project and it continues to be a successful relationship."
NxTV achieved Atlantis' goal by bringing a team to the Bahamas and rolling out the property's entire IP infrastructure. Today, the Atlantis' technology group headed by Bernard Gay has taken over the platform and manages it. "Prior to NxTV, we had only a coax delivery model. Coax is analog-based, and we were strapped with a solution that limited our ability to do two-way guest room communication projects we wanted. NxTV's IP VOD services are utilized by guests on all our properties on Paradise Island." NxTV's system is a totally digital thin-client hardware and software platform that delivers HD VOD free to guest content and HSIA.
Having voice, data and video systems on one converged wire provides advantages for network administration. The Atlantis IT department controls nearly all in-room systems via the converged network that enables two-way communication for guest systems including television, phones, temperature controls, mini-bar posting, time locking systems and other guestroom systems.
To ensure that guests to Atlantis Paradise Island enjoy a truly original experience, Gay and his team go to great lengths to guarantee that the latest technology is integrated into every guest room, providing personal guest entertainment, to complement the exciting adventures patrons can experience at Atlantis' water parks, marine exhibits and many beaches. NxTV has worked closely with Kerzner International at Paradise Island, integrating IP technology into every facet of the resort and rolling out new methods for delivering the best and widest range of personal guest entertainment content. "Throughout our implementations including The Cove, our newest 600-suite tower, NxTV's team has been excellent and they are rolling out a new set top box that will leverage our IP infrastructure," said Gay.
The seven different properties that comprise Atlantis Paradise Island work off a sophisticated converged IP network that carries many guestroom services including:

HD video on demand,
Free-to-Guest content,
High-speed Internet access,
Communication with mini-bar that allows real-time folio adjustments for consumed items,
"The reliability in NxTV's most recent technology rollout at The Cove has been very strong," said Gay, "They are managing and upgrading their system, integrating their network within our system very professionally. There is not another vendor I could say stands up to them in IP VOD."
"We work closely with NxTV and they sometimes use us as a test-bed for new products that advance our guest service capabilities," said Gay. "They offer the best IP VOD technology and the widest range of content, which our guests value."
About Kerzner International
Kerzner International Holdings Limited, through its subsidiaries, is a leading international developer and operator of destination resorts, casinos and luxury hotels. Kerzner's flagship brand is Atlantis, which includes Atlantis, Paradise Island, an ocean-themed destination resort in The Bahamas. This unique destination features a variety of accommodations, all built around a 100-acre waterscape with over 20 million gallons of fresh and saltwater lagoons, pools and habitats, the world's largest open-air marine habitat and some of the most beautiful beaches in the world. Kerzner is extending its Atlantis brand globally with the development of Atlantis, The Palm, Dubai, a 1,500-room, water-themed resort expected to open in late 2008 on The Palm, Jumeirah. Kerzner also manages six luxury resort hotels under the One&Only brand.
About NxTV, Inc.
NxTV, Inc., based in Los Angeles, California, was recently named to the prestigious Inc. magazine list of the 500 fastest-growing private companies in America. The company is the first and largest IP VOD provider in the global hospitality industry, delivering to its customers IP-based, 100% digital in-room entertainment solutions that allow hotel owners to take full advantage of new technology today and in the future, and offer guests the ultimate on-screen entertainment experience. NxTV's system runs over the hotel's existing converged IP network, which enables the property to communicate with a wide variety of in-room technologies without the cost and effort of installing and maintaining separate networks for each hotel application. The NxTV system delivers a full suite of digital IP-based in-room entertainment services including High Definition Video on Demand (HD VOD) and IPTV Free-to-Guest content, wired and wireless high-speed Internet access, and a customized guest interface. Clients include the world's most prestigious hotel brands, including Four Seasons, Peninsula, Raffles, W Hotels, St. Regis, MGM Grand, Le Meridien, Marriott and Hyatt. NxTV has been chosen by one quarter of all Mobil 5-Star hotels for three consecutive years. NxTV, Inc. has offices and customers in the Americas, Europe and Asia.
CONTACTS:
NxTV, Inc.
Hooman Honary
5700 Canoga Ave., Suite 150
Woodland Hills, California 91367
(818) 227-1225
Email: Hhonary @ nxtv.com
http://www.nxtv.com/?campaign=KerznerJune92008
Media Contact:
Julie Keyser-Squires, APR
Softscribe Inc.
180 River Springs Drive NW
Atlanta, GA 30328
(404)256-5512
Julie @ softscribeinc.com
http://www.softscribeinc.com
# # #