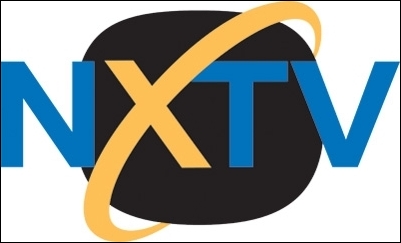 Los Angeles (PRWEB) May 8, 2007
NxTV, Inc. the leading provider of interactive digital IP-based in-room entertainment and technology solutions, announced it will host executive-level demonstrations of its digital Internet Protocol (IP) HD Video on Demand (HD VOD) solution May 9 - 12 at one of its Five-Star Las Vegas client properties. HD 2007 Exposition and Conference attendees may call NxTV at (818) 227-1225 to schedule a full demonstration.
NxTV President and COO Russell P. Reeder said, "Hospitality executives are looking for next generation in-room technologies. These executives know that in the future, multiple hotel and guest room systems will rely on one single converged IP network. With converged IP networks, HD VOD, IPTV Free to Guest content, high-speed Internet access and communication with mini-bar, Voice over IP and POS systems all leverage one converged IP network for greater cost savings, reliability, improved applications integration, scalability and increased revenue. NxTV is delivering IP-based in-room services now and has been doing so for seven years." Reeder and his NxTV team will show operators how an HD IP-based system performs to increase picture quality and revenue per room above the industry average.
NxTV's IP VOD system allows hotel owners to take full advantage of new technology today and in the future. Designed specifically to carry digital information securely, IP infrastructure is the only way to operate on a converged network. Without an IP-based solution, even the digital VOD systems on the market today are not scalable or capable of integration with other hotel applications on a converged network. NxTV's system runs over the hotel's existing converged IP network, which enables the property to communicate with a wide variety of in-room technologies without the cost and effort of installing and maintaining separate networks for each hotel technology.
About NxTV, Inc.
NxTV, Inc., based in Los Angeles, California, leads the global hospitality industry in the delivery of IP-based, 100% digital in-room entertainment solutions and offers guests the ultimate on-screen entertainment experience.
Incorporated in 1997 and owned by The Pivotal Group, an investment company with a $2 billion portfolio of real estate, hotel and technology assets, NxTV has the largest installed base of 100% digital in-room entertainment systems in the hospitality industry. The NxTV System delivers a wide variety of in-room entertainment services including High Definition Video On Demand (HD VOD), IPTV Free to Guest content, wired and wireless high-speed Internet access, and a customized guest interface. Clients consist of the world's most prestigious hotel brands including Four Seasons, Peninsula, Raffles, W Hotels, St. Regis, MGM Grand, Le Meridien and Hyatt. NxTV, Inc. has offices and customers in the Americas, Europe and Asia.
Contacts:
Eric Stern
Director of Marketing and Planning
NxTV, Inc.
5700 Canoga Ave., Suite 150
Woodland Hills, California 91367
(818) 737-8267
http://www.nxtv.com/?campaign=PRWebHDExpo5.8.07
Media Contact:
Julie Keyser-Squires, APR
Softscribe Inc.
(404)256-5512
http://www.softscribeinc.com
180 River Springs Drive NW
Atlanta, GA 30328
Would you please let me know if you would like to unsubscribe?
###