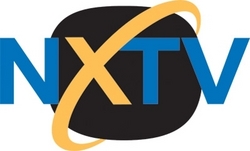 The market opportunity for NxTV has never been stronger
Los Angeles (PRWEB) January 28, 2008
NxTV, Inc., the first and largest provider of IP Video on Demand http://www.nxtv.com/system_overview.php?campaign=PRWebNxTVTransitionJan282008 (IP VOD __title__ Luxury hotels demand IPVOD, IPTV and wider content selection.), IPTV and interactive digital IP-based in-room entertainment and technology solutions in the hospitality industry, is coming off a strong 2007 during which it expanded both its installed base and its pipeline, opened properties in four new international markets and received accolades from several major business publications. The company plans to ride this momentum into 2008, building upon this success while it continues to deliver leading-edge IP-based technology solutions to the hospitality industry.
NxTV's recent growth comes on the heels of a three-year period (2003-2006) which saw NxTV's sales rise by over 700% and led to NxTV's recognition on Inc. Magazine's list of the 500 fastest-growing private companies in America. NxTV was also recently honored by the Los Angeles Business Journal as the 10th fastest-growing company in LA. The company's development efforts were recognized when it received HTNG certification for its single guest itinerary functionality, the first in-room entertainment provider to achieve this distinction.
NxTV is uniquely positioned to respond to the technological trends in the hospitality industry. Hotels are now routinely installing IP-based systems on their properties, delivering solutions as diverse as in-room entertainment, high-speed Internet access, VoIP, climate control, minibar systems and reservation systems for spas, golf and restaurants. In addition, as more and more hotels replace older televisions with the latest flat-panel HDTVs, hotel operators are demanding high definition programming to provide their guests with more choices and a wider selection of high quality on-demand entertainment. To address the evolving expectations of technology-savvy hoteliers and their guests, NxTV will be rolling out an exciting array of new products and services throughout the coming months.
In an effort to address the expanding technological expectations and needs of hotel owners and operators and explore additional opportunities in the broader market, NxTV today announced the appointment of Hooman Honary as acting President. Currently serving as the company's Chief Technology Officer, Honary succeeds departing President and COO Russell Reeder at the helm of NxTV. Honary's previous experience includes senior management roles with both large and small technology companies. His extensive experience includes the development of strategy and products in areas such as WiFi, WiMax, IPTV and digital media solutions.
"The market opportunity for NxTV has never been stronger," said Honary. "As a pioneer in the delivery of multi-play IP services in the hospitality industry, NxTV is well-positioned to capitalize on the growing trend of delivering content and other applications over a converged network. Services such as IPTV and IPVOD are on the verge of widespread adoption. The combination of technology and experience that the company brings to the table puts NxTV in a unique position to bring these applications to the broader market. We look forward to another exciting year at NxTV."
About NxTV, Inc.
NxTV, Inc., based in Los Angeles, California, was recently named to the prestigious Inc. magazine list of the 500 fastest-growing private companies in America. The company is the first and largest IPVOD provider in the global hospitality industry, delivering to its customers IP-based, 100% digital in-room entertainment solutions that allow hotel owners to take full advantage of new technology today and in the future, and offer guests the ultimate on-screen entertainment experience. NxTV's system runs over the hotel's existing converged IP network, which enables the property to communicate with a wide variety of in-room technologies without the cost and effort of installing and maintaining separate networks for each hotel application. The NxTV system delivers a full suite of digital IP-based in-room entertainment services including High Definition Video on Demand (HD VOD) and IPTV Free-to-Guest content, wired and wireless high-speed Internet access, and a customized guest interface.
Clients include the world's most prestigious hotel brands, including Four Seasons, Peninsula, Raffles, W Hotels, St. Regis, MGM Grand, Le Meridien, Marriott and Hyatt. NxTV, Inc. has offices and customers in the Americas, Europe and Asia.
CONTACTS:
Hooman Honary
President
Eric Stern
Director of Marketing and Planning
NxTV, Inc.
5700 Canoga Ave., Suite 150
Woodland Hills, California 91367
(818) 737-8267
http://www.nxtv.com?campaign=PRWebNxTVTransitionJan282008
Media Contact:
Julie Keyser-Squires, APR
Softscribe Inc.
(404)256-5512
http://www.softscribeinc.com
###