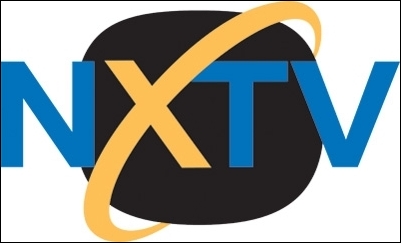 Content delivery over a scalable IP network provides the sharpest picture quality possible
Los Angeles, CA (PRWEB) June 26, 2007
NxTV, Inc., the first and largest provider of IPVOD and interactive IP-based in-room entertainment and technology solutions in the hospitality industry, announced its HD IPVOD and IPTV guest room entertainment platform is in operation at the just opened Six-Star Crown Macau Hotel in Macau, China, making the property the first in the territory to feature a full IPTV solution. The 216-room Crown Macau is located in the tallest building on Taipa Island, Macau, and it is the newest member of NxTV's Asian client portfolio that includes many luxury hotels throughout Hong Kong, Japan and Thailand. With thousands of new hotel rooms coming online in Macau in the next three years, the Crown Macau has set the benchmark in technology for the region.
Russell P. Reeder, President and COO of NxTV, Inc., said, "The Crown Macau is utilizing NxTV's proven platform to deliver HD IP Video On Demand, IPTV Free to Guest content and high-speed TV Internet access. As the largest provider of digital IPVOD solutions to the hospitality industry worldwide, NxTV has earned respect in China from its considerable experience delivering IP-based in-room services to the booming Asian hotel market since its first installation in 2004." Now that hotels are building scalable IP networks, all hotel technology can leverage one converged network for all their future proof, IP-based systems.
In Asia, as well in North America and around the world, NxTV's widely installed IPVOD system enables hotel owners to take full advantage of the newest converged IP network technology today and in the future. Designed specifically to carry digital information securely, IP infrastructure is the only way to operate on a converged network. Without an IP-based solution, even the broadcast digital VOD systems on the market today are not scalable or capable of lowering costs by running on a converged network. NxTV also provides the newest digital entertainment servers with the largest capacity in the hospitality industry, to maximize revenue-building opportunities for its clients. NxTV's July 2007 movie lineup will feature over 250 movies on demand, the largest selection in the industry, including recent Hollywood blockbusters, family content and smaller box-office independent films.
"At an ultra-luxury 6-Star property like the Crown Macau, it is essential that well traveled guests be provided with the clearest on-screen images and widest range of entertainment choices, and there is no room for failure," Reeder explained. Many providers use coaxial cable in some part of the content and distribution system, which degrades picture quality. Lower quality signals like analog or broadcast digital not only look worse on high definition displays because the imperfections are magnified, but also are not secure without an IP content delivery system.
"Content delivery over a scalable IP network provides the sharpest picture quality possible," Reeder said. "NxTV's picture quality excels in part because the system moves content over a secure and reliable converged IP network and adheres to the highest security standards."
NxTV is exhibiting at HITEC 2007, June 26-28 in Orlando. Visit booth #317 to learn more about the future of converged IP networks on NxTV's HD IP-platform.
About NxTV, Inc.
NxTV, Inc., based in Los Angeles, California, leads the global hospitality industry in the delivery of IP-based, 100% digital in-room entertainment solutions that allow hotel owners to take full advantage of new technology today and in the future, and offer guests the ultimate on-screen entertainment experience. NxTV's system runs over the hotel's existing converged IP network, which enables the property to communicate with a wide variety of in-room technologies without the cost, effort and risk of installing and maintaining separate networks for each hotel application.
Incorporated in 1997, NxTV has the largest installed base of 100% secure IP digital in-room entertainment systems in the hospitality industry. The NxTV System delivers the triple play of digital IP-based in-room entertainment services including High Definition Video On Demand (HD VOD) and HD IPTV Free to Guest content, wired and wireless high-speed Internet access, and a customizable guest interface. Clients consist of the world's most prestigious hotel brands, including Four Seasons, Peninsula, Raffles, W Hotels, St. Regis, MGM Grand, Le Meridien and Hyatt. NxTV, Inc. has offices and customers in the Americas, Caribbean, Europe and Asia.
About Crown Macau
Crown Macau offers a luxurious and contemporary hotel and casino experience by providing premium entertainment, elegant facilities, high quality service and rich decor, and is designed to provide a genuinely unique six star experience in Macau, catering primarily to the high-end gaming market. Crown Macau features a 36-storey tower including approximately 183,000 square feet of spacious gaming space with approximately 220 high-end gaming tables and more than 500 gaming machines. The complex also features Crown Towers, a luxury premium hotel with 216 deluxe hotel rooms, including 24 suites and eight villas, world class restaurants and bars and a lavish spa and wellness facility. For more information, visit crown-macau.com.
CONTACTS:
Eric Stern
Director of Marketing and Planning
NxTV, Inc.
5700 Canoga Ave., Suite 150
Woodland Hills, California 91367
estern(at)nxtv.com
(818) 737-8267
http://www.nxtv.com/?campaign=PRWebIPTVMacau6.26.07
Media Contact:
Julie Keyser-Squires, APR
Softscribe Inc.
julie(at)softscribeinc.com
(404)256-5512
http://www.softscribeinc.com
###