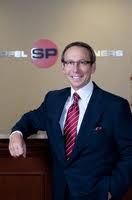 Elevators and escalators require routine maintenance, and certain building owners try to cut corners and endanger the safety of the public.
New York, NY (PRWEB) May 26, 2011
An incident last week involving an elevator that plunged several stories and injured nearly two dozen passengers has brought attention to an often overlooked but potentially dangerous hazard in New York City buildings, Manhattan personal injury lawyer Steven J. Schwartzapfel said today.
"Elevators and escalators require routine maintenance, and certain building owners try to cut corners and endanger the safety of the public. No one is better qualified to protect the safety and welfare of the public than union-trained elevator and escalator mechanics," said Schwartzapfel, the founding lawyer of the New York personal injury law firm of Schwartzapfel Partners P.C.
Several news outlets have covered the elevator freefall, which occurred on the morning of May 18 in an 18th Street Building near the Avenue of the Americas.
According to the New York Times, a spokesman for the Department of Buildings cited a defective brake as the cause of the accident, while CBS New York has reported that the elevator fell three stories when cables supporting it broke.
The Times has reported that the building's owner has received citations for failing to maintain the elevator and for illegally using the freight elevator as a passenger elevator.
CBS New York stated that 22 passengers were taken to Bellevue and Beth Israel hospitals, with nine receiving treatment for neck and back pain, and others for knee pain, arm pain and other minor injuries.
According to NBC New York, the elevator had been last inspected in December 2010, and no safety violation citations had been issued regarding the elevator in more than 15 years.
If a person is injured in an elevator or escalator accident, they should consult with an experienced New York personal injury attorney who can review the incident and evaluate the person's legal options, Schwartzapfel said.
About Schwartzapfel Partners P.C.
Schwartzapfel Partners P.C. is one of the most prominent and well respected plaintiff personal injury and litigation firms in New York. The firm has handled tens of thousands of cases and helped thousands of clients obtain the money and benefits they deserve. Their pledge is to make a difficult situation easier and they are proud of a success rate of over 98%. Schwartzapfel Partners P.C. fights to protect the rights of those who cannot protect themselves.
With more than 150 years of combined experience and highly competent co-counsel throughout the country, Schwartzapfel Partners P.C. serves all of their clients' legal needs. The firm focuses on all types of personal injury litigation, including vehicle accidents (car, truck motorcycle, bicycle and pedestrian), medical malpractice, wrongful death, defective products and drugs, construction accidents, workplace accidents, workers' compensation, Social Security disability, nursing home neglect and abuse, and complex highway design defect cases. To contact the law firm, call (800) 966-4999 or use the firm's online contact form.
###