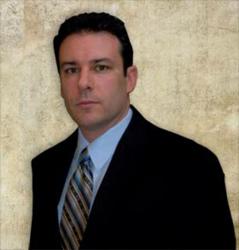 New York, NY (PRWEB) September 23, 2011
New York personal injury attorney David Resnick said today that a scaffolding collapse in Harlem that injured 17 people this week has brought attention to a common threat to the safety of construction workers and the public.
"Scaffolding accidents are among the leading causes of construction site injuries, including, as we saw in Harlem this week, injuries to innocent bystanders," said Resnick of David Resnick & Associates, P.C., a New York City personal injury law firm that represents workers injured by scaffolding and other construction accidents.
"Officials are still learning what caused this accident, but in investigations in cases that our firm has handled, we have found that these structures are often hastily constructed with little regard for safety standards, and that work on standing scaffolds, which is hazardous in itself, often ignores rules and regulations put in place for a safe workplace," Resnick said.
Seventeen people were injured when a building scaffold collapsed onto a city bus at West 125th Street and Frederick Douglass Boulevard in Harlem on September 20, according to the New York Times. Eight of the injured were passengers on the bus. Investigators had not stated a cause of the collapse.
The Bureau of Labor Statistics' "National Census of Fatal Occupational Injuries in 2010," which was released August 25, cites 44 deaths attributed to falls from scaffolding or staging in 2010 and 54 such deaths in 2009.
Another BLS study found that 72 percent of workers injured in scaffold accidents attributed the accident either to the planking or support giving way, or to the employee slipping or being struck by a falling object. All of these accidents can be controlled by compliance with OSHA standards, the Occupational Safety and Health Administration says.
"In many cases, scaffolding accidents are caused by negligence," Resnick said. "There is often improper supervision, including the lack of a properly trained person to oversee erection of a scaffold, and the simple failure to correct a known defect."
Resnick said workers injured in scaffolding accidents often face recoveries that are longer, more painful and more expensive than anticipated.
"Scaffolding accidents often result in injuries that are far more severe than can be adequately covered by workers' compensation," he said. "In many cases, a personal injury lawsuit or, in the event of a fatal injury on a scaffold, a wrongful death lawsuit by the worker's family is the only way to obtain necessary funds for an adequate recovery."
Resnick said there is often more than one responsible party when a construction accident occurs. The role of other contractors and manufacturers, and of the company that supplied the material or equipment used in conjunction with the scaffold, should be investigated.
"It is a complicated process, so it's essential to work with an experienced New York construction accident lawyer," he said. "We are committed to helping injured workers and others who are harmed in construction site accidents, and we'll see to it that every opportunity to help the injured become whole has been explored."
About David Resnick & Associates, P.C.
David Resnick & Associates, P.C. is a well-respected New York City accident and personal injury law firm that handles cases involving inadequate security, property injuries (premises liability), trip and fall, hit and run, pedestrian injuries, bicycle accidents, construction site hazards, bus accidents, motorcycle accidents, subway accidents, taxi accidents and delivery truck accidents. The firm represents clients throughout New York City's five boroughs of Manhattan, Brooklyn, Queens, Staten Island and the Bronx. For more information or to receive a free, no-obligation case consultation, call (212) 279-2000 or use the firm's online form.
###