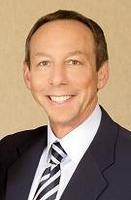 It's good to see the city's major contractors and unions working together to create jobs without sacrificing worker safety.
New York, NY (PRWEB) February 23, 2010
New York attorney Steven J. Schwartzapfel, an advocate for safety on New York City construction sites, attended an industry conference this week where contractors and unions discussed construction issues.
Schwartzapfel, a founding partner of Schwartzapfel Truhowsky Marcus P.C., attended the Construction Industry Partnership of New York City's 13th annual winter conference in Hollywood, FL. The CIP is a joint initiative between the Building Trades Employers' Association and the Building and Construction Trades Council. One of the partnership's many concerns is workplace safety.
Schwartzapfel said unionized construction sites provide greater safety for workers in a trade that is dangerous and often deadly. He cited a June 2009 report by the New York Committee for Occupational Safety and Health, which found fatalities among construction workers were among the highest of all occupational sectors, but that unionized construction workers had a lower rate of fatalities.
Other findings in the report included:

The rate of fatalities among New York state construction workers in 2007 was 16.2 per 100,000 workers—more than six times the New York state fatality rate for all workers. In New York City, the fatality rate among construction workers was even higher—18.5 deaths per 100,000.
Nationwide, there were 7,562,732 private construction workers and 1,178 fatalities, a rate of 15.6 per 100,000; in New York City there were 124,286 workers in private construction and 24 fatalities for a rate of 19.3 fatalities per 100,000 workers.
In 2007, 69 percent of the workplace injuries in New York City involved non-union workers.
The Associated Press examined OSHA documents from New York and reported in 2006 that workers were more likely to die on construction jobs if they were foreign-born, Hispanic, spoke a language other than English, or worked for a nonunion crew.
Schwartzapfel and lawyers at his firm have represented injured workers from almost every trade in construction accidents.
"It's good to see the city's major contractors and unions working together to create jobs without sacrificing worker safety," Schwartzapfel said.
Schwartzapfel has been a vocal advocate on behalf of the New York construction industry workers with a series of press releases over the past year discussing hazardous construction site conditions.
About Schwartzapfel Partners
Schwartzapfel Truhowsky Marcus P.C. is one of the most prominent and well-respected plaintiff personal injury and estate litigation firms in New York. With over 150 years of combined experience and highly competent co-counsel throughout the country, Schwartzapfel Partners serves all your legal needs.
The firm concentrates in all types of personal injury litigation, including construction accidents, workplace injuries, workers' compensation, motor vehicle accidents (auto, truck, motorcycle, taxi), medical malpractice, nursing home neglect, wrongful death, defective products and drugs, and Social Security disability. To contact the law firm, call 1.800.966.4999 or visit the firm's Web site.
###