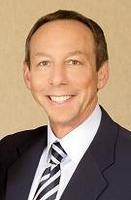 Greed and recklessness, motivated by profit, led to the tragic and unnecessary deaths of two men
New York, NY (PRWEB) March 16, 2010
New York attorney Steven J. Schwartzapfel, an advocate for construction site and worker safety, says the Manhattan District Attorney has bolstered workplace safety by bringing a manslaughter charge against the owner of a crane involved in a fatal collapse.
Cyrus R. Vance Jr., who is in his first year as Manhattan District Attorney, signaled he will take a strong stand in cases where negligence leads to worker injuries. Mr. Vance took the unusual step of filing manslaughter charges against James F. Lomma, the owner of New York Crane and Equipment Corporation, the New York Times reported. The collapse of one of Lomma's cranes in 2008 killed the crane operator and another construction worker.
Vance said at a press conference last week that the accident was caused by Lomma's decision to replace the crane's broken turntable with a cheaper and inferior turntable that cracked, triggering the collapse.
"Greed and recklessness, motivated by profit, led to the tragic and unnecessary deaths of two men," Vance said at the press conference, as reported by the New York Times.
Schwartzapfel, who represents injured construction workers and other accident victims, said the serious charge fits a serious issue.
"We have seen this time and time again -- corporate profit over worker safety," he said. "The district attorney has made a bold step to remind those who own and provide equipment that they will be held responsible when they place profits over worker safety."
About Schwartzapfel Partners
Schwartzapfel Truhowsky Marcus P.C. is one of the most prominent and well-respected plaintiff personal injury firms in New York. With more than 150 years of combined experience and highly competent co-counsel throughout the country, Schwartzapfel Partners serves all your legal needs.
The firm concentrates in all types of personal injury litigation, including construction accidents, workplace injuries, workers' compensation, motor vehicle accidents (auto, truck, motorcycle, taxi), medical malpractice, nursing home neglect, wrongful death, defective products and drugs, and Social Security disability. To contact the law firm, call 1.800.966.4999 or visit the firm's Web site.
###