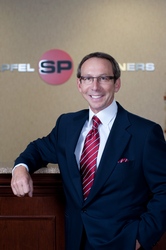 Doctors are highly trained experts, but even they can learn from their mistakes
New York, NY (PRWEB) October 1, 2010
While some medical professionals blame malpractice lawsuits for driving up health care costs, a New York lawyer points to a Wall Street Journal report this week that shows how those cases prevent costly future mistakes.
Medical malpractice lawyer Steven J. Schwartzapfel, an attorney with the New York law firm of Schwartzapfel Partners, says a story in the Sept. 27 issue of the Wall Street Journal shows how doctors are learning better health care practices by studying errors described in malpractice cases.
"Doctors are highly trained experts, but even they can learn from their mistakes," Schwartzapfel says. "This story makes it clear that evidence developed in medical malpractice cases can contribute to the improvement of modern medicine and the protection of patients. That ultimately saves lives and cuts down on skyrocketing health care costs."
The WSJ story, headlined "What the doctor missed," describes how various doctors and hospitals have improved procedures and added safeguards after studying medical malpractice cases.
"By analyzing the breakdowns in care that led to missed, delayed or incorrect diagnoses, insurers and health-care providers are developing programs to avert mistakes, " the news article says.
Robert Hanscom, vice president of loss prevention and patient safety for Crico/RMF, a malpractice insurer that covers Harvard University-affiliated hospitals and doctors, is quoted in the story. He says malpractice claims "are reflective of deeply rooted problems that are much more widespread in health care."
One pattern among medical malpractice cases is that many arise from a hasty or failed diagnosis. That has prompted hospitals to make sure each patient's complaint is fully explored. More attention to thoroughness will benefit patients before their situations become serious, Schwartzapfel says.
Gordon Schiff, associate director of patient-safety research at Brigham and Women's, says in the story, "These errors may be less visible and dramatic than getting the wrong leg cut off, but a delay in diagnosis can adversely affect a patient's long-term outcome."
Schiff adds that malpractice cases "let us drill down and learn deeper lessons, like what could have been done differently."
Another lesson from malpractice cases, the story reports, is that doctors need to listen better to their patients, and patients need to follow up on their own behalf.
Hardeep Singh, chief of the health quality and policy program at the Houston VA research center, says in the story that information needs to be spread to all doctors involved and patients should be encouraged to ask questions.
"Patients may think that if something was wrong, my doctor would have told me," says Dr. Singh. "But no news is not necessarily good news, and patients need to be empowered to follow up on their lab results and participate more actively in their care."
Says Schwartzapfel, "This story illustrates the very real role that legal action plays in helping to improve the medical care provided by our nation's doctors and hospitals."
About Schwartzapfel Partners
Schwartzapfel Partners is one of the most prominent and well-respected plaintiff personal injury and estate litigation firms in New York. With more than 150 years of combined experience and highly competent co-counsel throughout the country, Schwartzapfel Partners serves all your legal needs.
The firm focuses on all types of personal injury litigation, including vehicle accidents (car, truck motorcycle, bicycle and pedestrian) medical malpractice, wrongful death, defective products and drugs, construction accidents, workplace accidents, workers' compensation, Social Security disability, nursing home neglect and abuse, and complex highway design defect cases. To contact the law firm, call 1.800.966.4999 or use the online contact form.
# # #