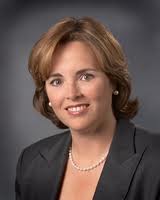 The FMCSA's submission of evidence supporting more time off for commercial drivers shows seriousness about this issue that is heartening.
Scranton, PA (PRWEB) May 19, 2011
Marion K. Munley, a leading Northeast truck accident attorney, said today that the federal government's move to bolster its case for revising hours-of-service regulations for commercial truck drivers demonstrates the government's intention to protect motorists from the risk caused by fatigued truckers.
The U.S. Department of Transportation's Federal Motor Carrier Safety Administration (FMCSA) is seeking to revise hours-of-service requirements so that commercial truck drivers rest more during driving shifts and between shifts.
The FMCSA has added four studies to the official rulemaking docket for the Hours-of-Service Notice of Proposed Rulemaking, extended the comment period for discussion of the new studies, and extended the final rule publication date to July 26, 2011.
"The FMCSA's submission of evidence supporting more time off for commercial drivers shows seriousness about this issue that is heartening," said Munley, whose law firm represents truck crash victims in Pennsylvania, New York and throughout the Northeast.
"At Munley, Munley & Cartwright, we support the FMCSA's proposal for these revisions, which will help ensure that big-rig drivers are rested and alert when they get behind the wheel and which, in so doing, will make our roads safer," she said.
The hours that commercial drivers can work are regulated by federal rules designed to prevent commercial vehicle-related crashes and fatalities.
Among its provisions, the FMCSA proposal would require drivers of tractor-trailers, big rigs, semi-trucks and other commercial motor vehicles (CMVs) to take at least 34 consecutive hours off during a 60- or 70-hour work week and require that drivers complete all driving within a 14-hour workday and all on-duty work-related activities within 13 hours to allow for at least a one-hour break.
The four studies are:

The Impact of Driving, Non-Driving Work, and Rest Breaks on Driving Performance in Commercial Motor Vehicle Operations – finding that breaks from driving helped reduce "safety-critical events" and counteracted the negative effects of time-on-task;
Hours of Service and Driver Fatigue-Driver Characteristics Research – finding "a consistent increase in crash odds as driving time increases;"
Analysis of the Relationship Between Operator Cumulative Driving Hours and Involvement in Preventable Collisions – showing "a discernable pattern of an increased propensity of collision involvement with an increase in driving hours;" and
Potential Causes Of Driver Fatigue: A Study On Transit Bus Operators In Florida – revealing that drivers working split schedules were more susceptible to fatigue, and that fatigue was significantly associated with wrecks.
"That long hours lead to fatigue, and that fatigue leads to wrecks is well established by scientific study, if not by common sense," Munley said. "If trucking firms will not voluntarily work to make their trade safer by limiting drivers' work time, the government must step in with guidance.
"And when tractor-trailer drivers or their bosses ignore the rules and people are killed or injured in wrecks caused by semi-trucks or other commercial motor vehicles, we at Munley, Munley & Cartwright will stand behind those who are hurt by this reckless conduct."
About Munley, Munley & Cartwright, P.C.
Munley, Munley & Cartwright, P.C., is a Pennsylvania truck accident law firm that represents tractor trailer accident victims throughout the Northeast, including New York, New Jersey, Connecticut, Maine, Massachusetts, New Hampshire, Rhode Island and Vermont. The firm has an extensive record of successful verdicts and settlements, and its truck accident attorneys have been nationally recognized for their expertise in state and federal trucking regulations.
Marion K. Munley, who was named by Lawdragon as one of the 500 leading plaintiffs' lawyers in the United States in 2006 and one of the 2,500 leading attorneys in all practice areas of the United States in 2007, has obtained multi-million dollar recoveries in state and federal courts for clients from Pennsylvania, New York and elsewhere in the Northeast who were injured in commercial-trucking accidents.
To learn more about the firm's truck accident litigation team, call (800) 318-LAW1 or use its online form.
# # #